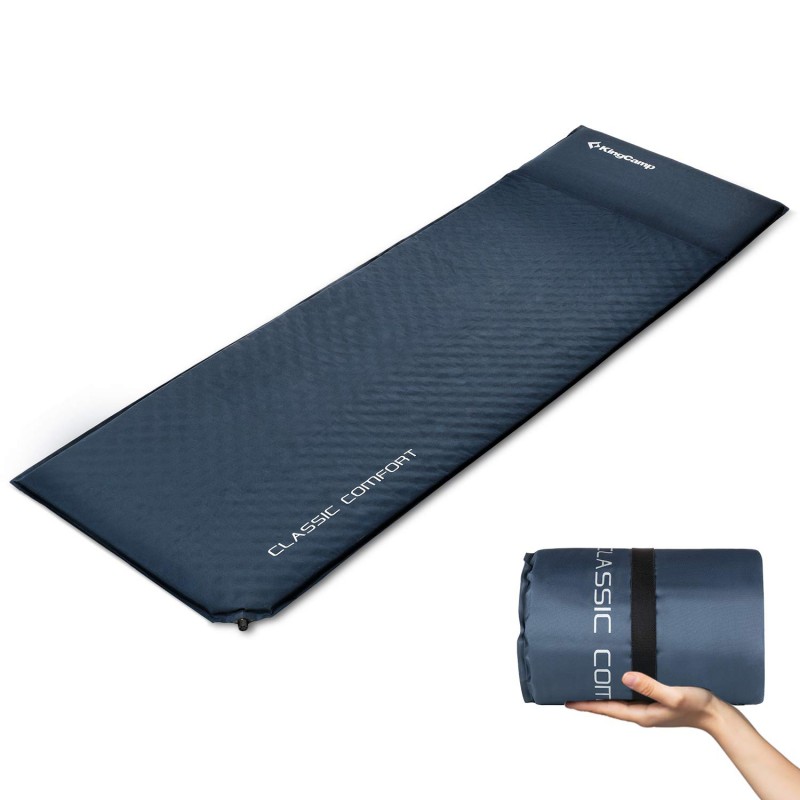 About Kingcamp Classic Comfort Mat Dark Grey KM3596
Classic Comfort 3596 reliably protects your body from hypothermia or cold. The mat has a non-slip surface, it is selfinflating. Included is a carrying bag and repair kit. This thing can make your trip much more convenient.
Specification
Weight: 1600 g
Dimensions: 190 x 60 x 3.8 / 5.8 cm
Thickness: 3.8 cm / 5.8 cm pillow
Package dimensions: 19 x 33 cm Upper
Material: 150D Oxford polyester with PVC coating
Valve: bronze + plastic
About Kingcamp Brand
The KingCamp Brand was founded by Shu Guoking from China who in 1993 trekked across China into Europe where the freedom and beauty of the outdoors led to be making the decision to return to his native home to begin the process of building a company that would make accessing the beautiful outdoors globally easy and affordable without compromising quality or performance.Shu developed the corporate motto of; "LEARN TO LOVE OUTDOORS" as a result of his experiences.
Kingcamp Classic Comfort Mat Dark Grey KM3596