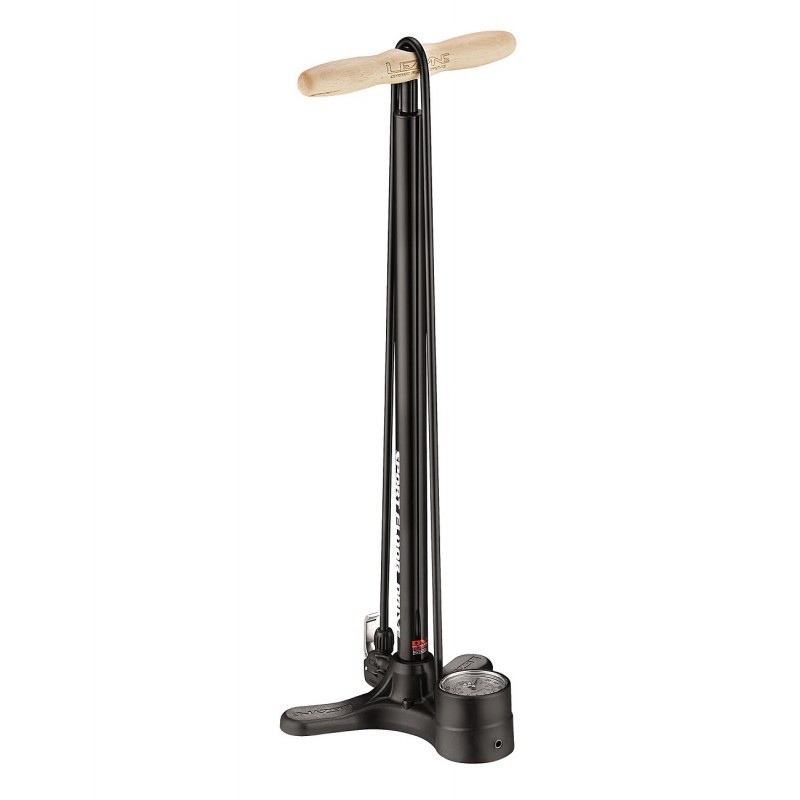 Lezyne Sport Floor Drive Bike Floor Pump
To have a bike pump that actually works is to enjoy the ride in its full glory. To have a bike pump that's nothing but an assembled piece of plastic and steel has more to do with the breathless pedaling strokes and regretting each mile as you move away from your place.
Lezyne is known for keeping things simple, as it always has, with the Drive Floor Pump, focusing on pumping up tires rather than inflating price tags with an unnecessary assortment of latest-and-greatest technology.
In Lezyne Sport Floor Drive Bike Floor Pump, you'll get a steel pump and a steel piston, one durable product that actually gets the job done. Maxed at 220 PSI, Lezyne Sports Floor Drive is good enough for every road, hybrid, mountain, cross bike ever made. With few easy strokes, Sports Floor Drive will see the job through. Large 2.5-inch gauge located at the base is good enough indication to stop once the tire pressure is adequate.
The varnished wood handle is easy on your hands while you inflate your tires to the required pressure. Of course, there's a plastic foot rest to keep the pump fixed in place.
Lezyne is compatible with both Presta and Schrader valves, the combination is further improved via Air Bleed System(ABS2), which allows you to precisely dial in the ideal pressure when inflating the tire.
Buy Lezyne Sport Floor Drive Floor/Track Pump online in India at wizbiker.com. Free shipping.
Top Features
Steel floor pump with a steel piston at an affordable price.
Timeless steel and wood design profile giving it a vintage look.
Air Bleed System(ABS2) for precise and ideal pressure.
About Cycle Pumps
Cycle pumps are divided into two categories – floor(or track) or mini pump(which is portable enough to keep in the jersey pocket). Floor pump requires much lesser effort while inflating the bike tire. Whereas the handy, mini pump is your savior when you come across a flat tire on a ride. They often come with clips and Velcro straps to attach them to the bike frame or are small enough to fit in your jersey pocket. Pressure gauge and the flexible hosing are some features cyclist would find in a higher end cycle pumps.
About Lezyne
At a time when inexpensive, plastic, catalog-copied accessories that didn't work were the standard, Lezyne's goal was to engineer and produce premium quality accessories that meet the same high standards as high-end bicycle components. In few words, Lezyne's goal was Engineered Design. Today, the goal remains the same and Lezyne is now a cycling accessories industry leader with award winning products world-wide. Lezyne USA has been distributing cycling products worldwide since the end of 2007. They specialize in producing quality hand pumps, multi tools, tire repair kits and hydration packs.
Weight: 1.4kg / 3lbs
Color: Black
Max: 220psi | 15bar
Size: 20 x 25 x 66.5 cm | 7.9 x 9.8 x 26.2 in
Article No:- 1-FP-SPFLDR-V3T04
Lezyne Sport Floor Drive Tall Black Bicycle Floor Pump