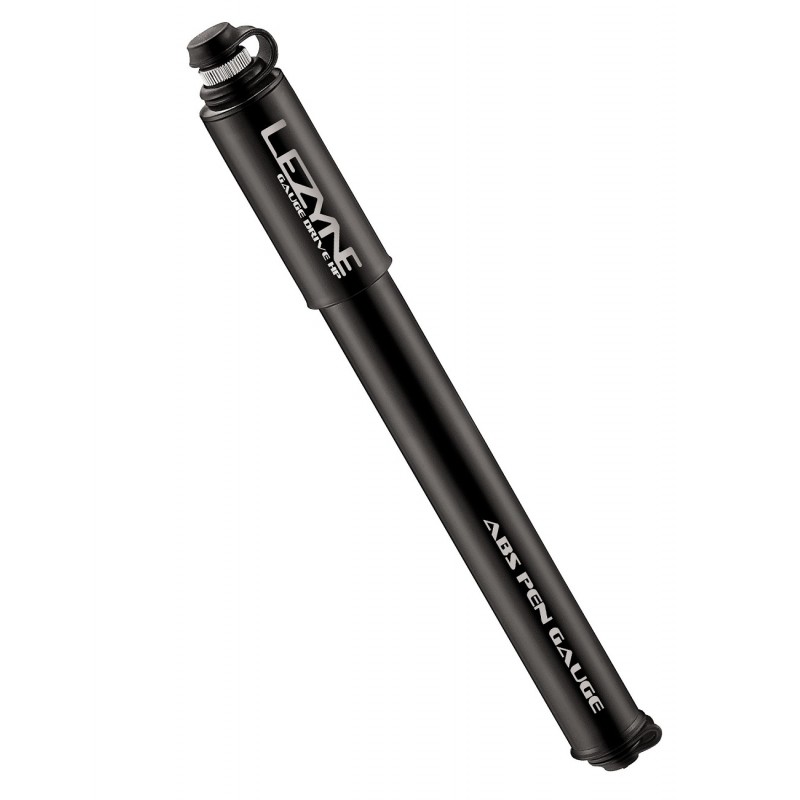 Lezyne Gauge Drive HP Black Mini Bike Pump
One practical dilemma which is usually faced by customers looking for mini bike pump is whether that the product would be able to match the quality as that of a floor pump? Lezyne is known for its durable, well designed, err engineered designed products. And Lezyne Gauge Drive HP mini bike pump is an unmatched blend of design and quality.
Made up of CNC machined aluminium, it's compact and lightweight hand pump equipped with a flex hose to dial in air pressure comfortably. As far as you're looking to inflate your tires up to 120 PSI, Gauge Drive HP is good enough mini bike pump for the job. Compatible with Presta and Schrader and Dunlop valves, it's the only that's required for all your bikes to fulfil all your needs.
By the looks, you'd not notice the inline pressure gauge(read marks for both PSI and BAR), but it's got one to measure tire pressure accurately. Scroll through images and see the mini bicycle pump in action in the video attached.
Buy Lezyne Gauge Drive HP mini bike pump online in India at wizbiker.com. Free shipping.
Top Features
Air Bleed System(ABS2) for precise and ideal pressure.
Compatible with Presta, Schrader and Dunlop Valves.
Inline pressure gauge for measurement
Flex hose to inflate tires with ease
Specification
Size/Weight, Medium: 232mm | 119g

Color: Black

Max: 120psi | 8.3 bar

Article No:- 1-MP-GDHP-V1M04

About Cycle Pumps
Cycle pumps are divided into two categories – floor(or track) or mini pump(which is portable enough to keep in the jersey pocket). Floor pump requires much lesser effort while inflating the bike tire. Whereas the handy, mini pump is your savior when you come across a flat tire on a ride. They often come with clips and Velcro straps to attach them to the bike frame or are small enough to fit in your jersey pocket. Pressure gauge and the flexible hosing are some features cyclist would find in a higher end cycle pumps.
About Lezyne
At a time when inexpensive, plastic, catalog-copied accessories that didn't work were the standard, Lezyne's goal was to engineer and produce premium quality accessories that meet the same high standards as high-end bicycle components. In few words, Lezyne's goal was Engineered Design. Today, the goal remains the same and Lezyne is now a cycling accessories industry leader with award winning products world-wide. Lezyne USA has been distributing cycling products worldwide since the end of 2007. They specialize in producing quality hand pumps, multi tools, tire repair kits and hydration packs.
Lezyne Gauge Drive HP Black Mini Bike Pump