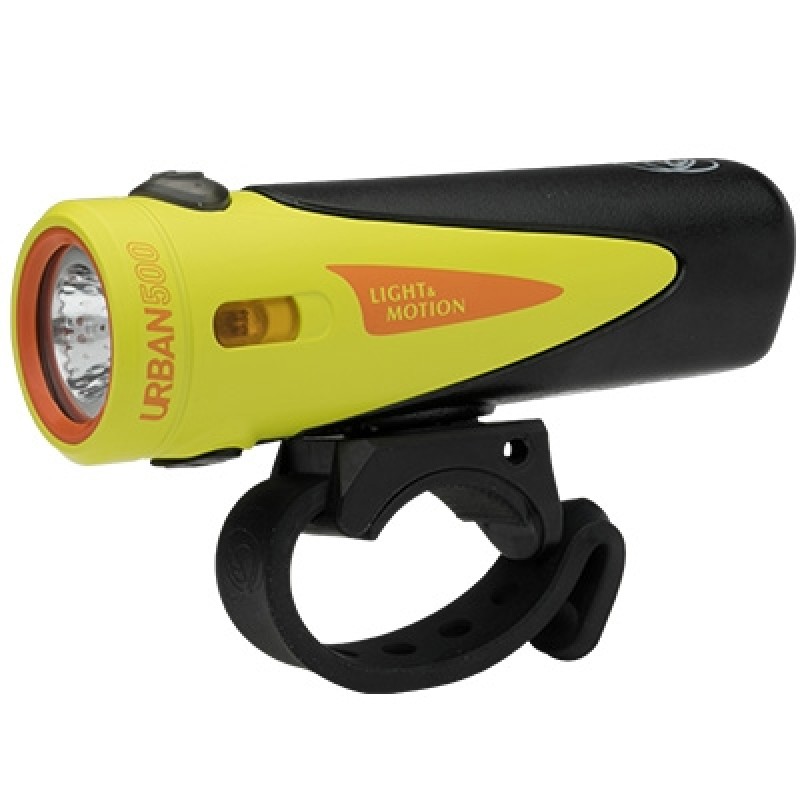 About Light & Motion Urban 500 Citraveza Bicycle Light
Conscientiously designed to provide class-leading output and unmatched protective visibility both day and night. An innovative feature set including powerful amber side lighting and daylight pulse mode creates the most visible, reliable, versatile headlight available.
Featuring
• 500 Lumen Output (FL-1 Certified) With CREE LED
• Daylight Visible Pulse Mode
• Amber Side Lighting Increases Visibility at Intersections
• Micro-peened Reflector Creates A Smooth, Even Beam Pattern
• Waterproof Design Provides All-Weather Reliability
• Micro USB Rechargeable
• Quick Release Handlebar Mount
Included
• Quick Release Handlebar Mount & Micro USB Charging Cable
FEATURES
180 VISIBILITY
Beam pattern designed to provide visibility and safety for a full 180 degrees.
DEPTH RATED
Fl-1 Certification depth rating for waterproofness.
IMPACT RESISTANCE
FL-1 Certification rating for impact resistance based on ANSI-NEMA testing.
SIDE LIGHTS
Safety feature to provide side-lighting for increased visibility on roadways.
SMART FEATURES
Advanced electronics design for optimizing the user experience.
USB RECHARGEABLE
Micro-USB provides the most versatile and convenient options to charge up.
LUMEN TEST
FL1 Standard: Ready to Go: Light and Motion is the first lighting company to test and certify their lights in accordance with the ANSI/NEMA FL-1 Standard. Using an integrating sphere, the actual lumen or light output and run-time is precisely measured and certified. No more guessing. See for yourself.
SPECIFICATIONS
LUMENS 20°
High – 500
Med – 250
Low – 125
Pulse – 125
RUN TIME:
High – 1.5 hrs
Med – 3 hrs
Low – 6 hrs
Pulse – 12 hrs
CHARGE TIME:
4.5 hrs
SYSTEM WEIGHT:
121 Gr.
SIZE:
1.2" x 1.2" x 4"
Light & Motion Urban 500 Citraveza Bicycle Light