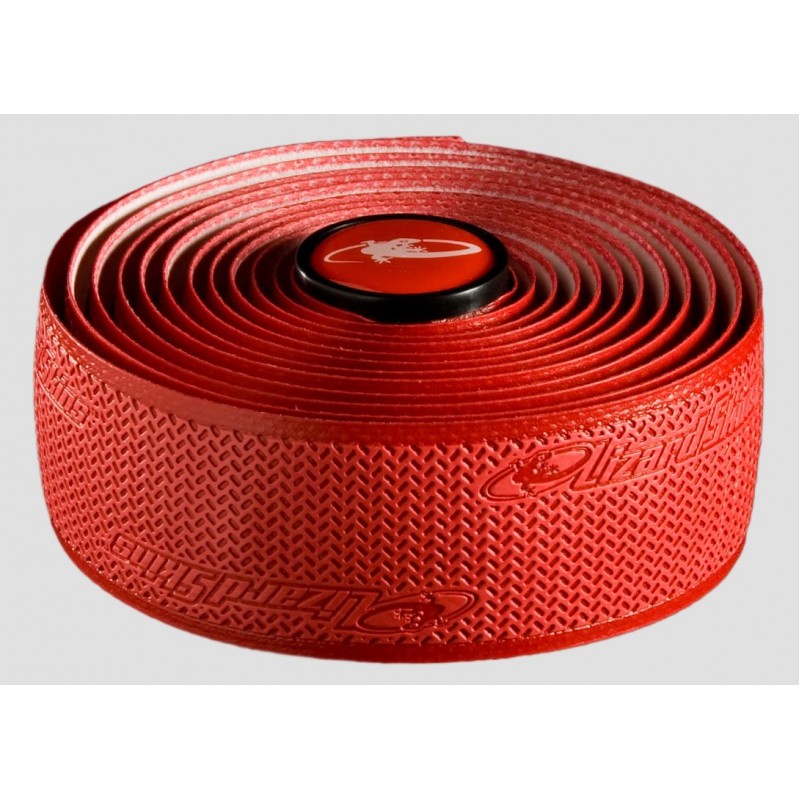 About Lizard Skins DSP 2.5mm Bar Tape Red
Given the road conditions and the already stiffer riding experience provided by road bikes, it's hard to imagine of a ride that doesn't send a jolt down your hands and shoulders. Apart from the good cycling gloves(with Gel/Foam padding), having a thick(one that works) bar tape is of utmost importance.
Priced reasonably well, proud owners will be happy to wrap their hands around the Lizard Skins bar tape wrapped handlebar. DSP stands for DuraSoft Polymer which dampens the road buzz well before it reaches your hands or shoulder. 2.5mm thick of DuraSoft Polymer is extremely durable in nature and the grip is as good as you'd have imagined.
Buy Lizard Skins DSP 2.5mm bar tape online in India at wizbiker.com. Free shipping.
Top Features
2.5 mm thick
82-inch rolls will fit any handlebar
It's lightest at 56 grams per set (including plugs)
Vibrant range of colors to choose from - Purple, Black, Black Cameo, White, Red, Red Cameo, Neon Pink, Green, Celeste Green, Orange, Black
Specification
Thickness - 2.5mm
Weight - 56 gram
Length - 82 inch
About Bike Bar Tapes
Color-coded bar tapes not only looks cool but serves an important function of absorbing the road buzz, offering a grippy surface for you to hold onto. It comes in various different types and styles, from cork to plastic, thick and thin. Choose the one that absorbs the road buzz fairly well, provides comfort and better control/grip.
About Lizard Skins
Since 1993 Lizard Skins has created products to meet the needs and wants of cyclists around the world. With a wide variety of cycling products, from its well-known chain stays, cycling overshoes to its gripping bar tape, Lizard Skins has everything you need to make the most of your ride. Their mission is to protect the bike and rider while making the ride more enjoyable.
Lizard Skins DSP 2.5mm Bar Tape Red