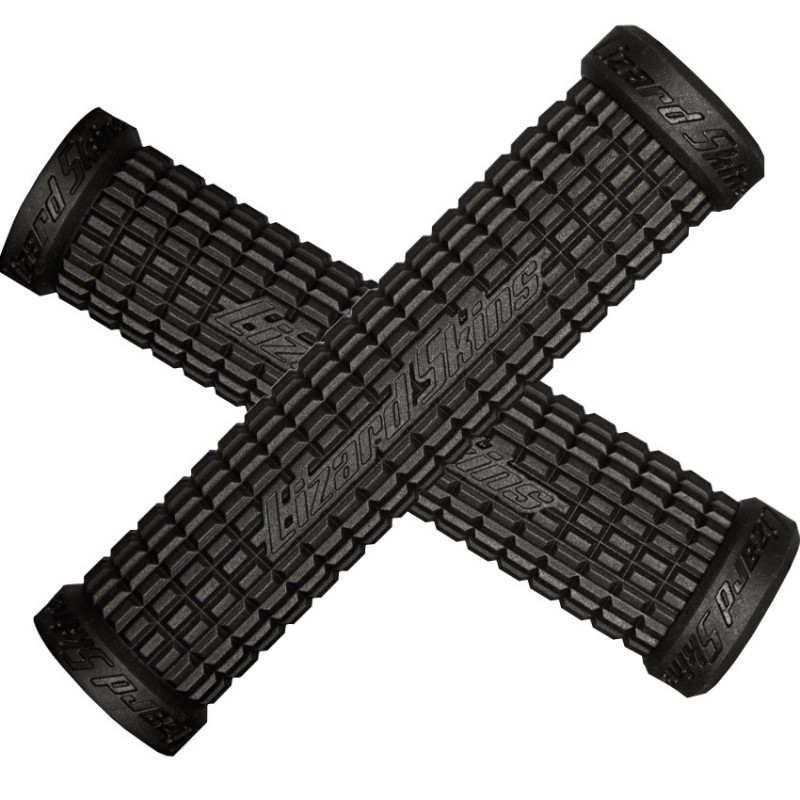 Lizard Skins Single Compound 494 Grip
Unlike the Lizard Skins Single Compound Logo Handlebar Grip, Single Compound 494 Handlebar mountain/hybrid grip is illustrated with one Lizard Skins logo and the rest of the surface is covered with raised square texture for better handling and comfort over longer rides. Made up of single compound elastomer rubber, 494 Grip is extremely durable in nature.
At the stated cost, Lizard Skins Single Compound 494 Grip provide a good feel and commendable handling.
Buy Lizard Skins Single Compound 494 Handlebar mountain/hybrid bike grip online in India at wizbiker.com. Free shipping.
Top Features
Reasonably priced
Durable in nature
Aggressive grip
Length: 130 mm
Weight (with plugs): 97 grams
Diameter: 31.5 mm
About Bike Handle/Bar Grips
Like bar tapes, bar grips are covers for flat handlebars of hybrid, MTB and BMX style bikes. Bar grips provide comfort and control over the longer rides. It's a wise decision to invest in a good bike bar grip if you're into off-road biking.
About Lizard Skins
Since 1993 Lizard Skins has created products to meet the needs and wants of cyclists around the world. With a wide variety of cycling products, from its well-known chain stays, cycling overshoes to its gripping bar tape, Lizard Skins has everything you need to make the most of your ride. Their mission is to protect the bike and rider while making the ride more enjoyable.
Length: 130 mm
Weight (with plugs): 97 grams
Diameter: 31.5 mm
Lizard Skins Single Compound 494 Grip, Black