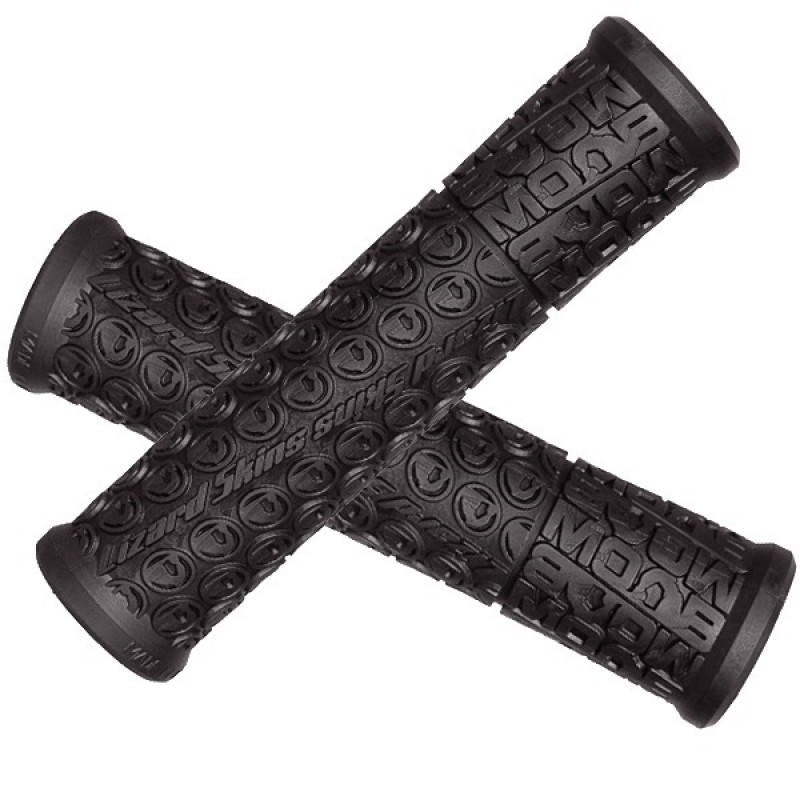 Lizard Skins Single Compound Moab Grip
If you're looking for a durable, tacky handle grip, but all you get is pillow after wasting time and money, your search should end at Lizard Skins Single Compound Moab Grip. It's fairly thin(not like a pillow) but the embossed/raised texture makes for a fairly strong grip, no matter the terrain type.
Lizard Skins Single Compound Moab Handlebar grips are easy to snap on and remove. Lizard Skins Single Compound Moab handlebar grips come complete with end-plugs. When completed with a pair of decent biking gloves, you should be able to go on longer rides(say 4 hours.)
When the product is inspired by the famous Delicate Archs that exist in Moab, Utah, the product sure has something to offer.
Buy Lizard Skins Single Compound Moab Handlebar grip online in India at wizbiker.com. Free shipping.
Top Features
Raised texture promise tacky grip.
Single Compound grip includes push in plugs.
Length: 130 mm
Weight (with plugs): 100 grams – Perfect blend of durability and lightweight.
Diameter: 31.5 mm
Available in two different colors – Red and Black
About Bike Handle/Bar Grips
Like bar tapes, bar grips are covers for flat handlebars of hybrid, MTB and BMX style bikes. Bar grips provide comfort and control over the longer rides. It's a wise decision to invest in a good bike bar grip if you're into off-road biking.
About Lizard Skins
Since 1993 Lizard Skins has created products to meet the needs and wants of cyclists around the world. With a wide variety of cycling products, from its well-known chain stays, cycling overshoes to its gripping bar tape, Lizard Skins has everything you need to make the most of your ride. Their mission is to protect the bike and rider while making the ride more enjoyable.
Length: 130 mm
Weight (with plugs): 100 grams
Diameter: 31.5 mm
Lizard Skins Single Compound Moab Grip, Black