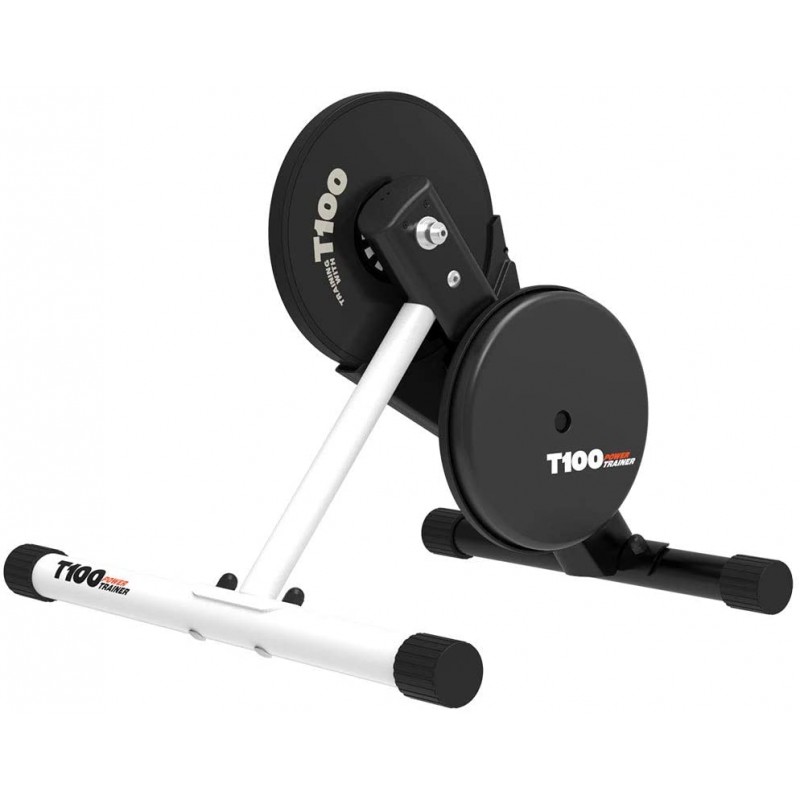 About Magene T100 Smart Bike Power Trainer
T100 basic trainer is a direct-drive bike trainer designed especially for beginners of indoor cycling. The foldable frame and built-in battery endows the T100 power trainer with maximum portability, functionality and flexibility, making it possible for cyclists to carry out training plans anytime and anywhere.
Lower Price,Better Performance
A cost-effective direct-drive bike trainer,the best choice for a novice indoor cyclist
Foldable & Space-saving :
Foldable design for saving space, easily storing and conveniently delivering.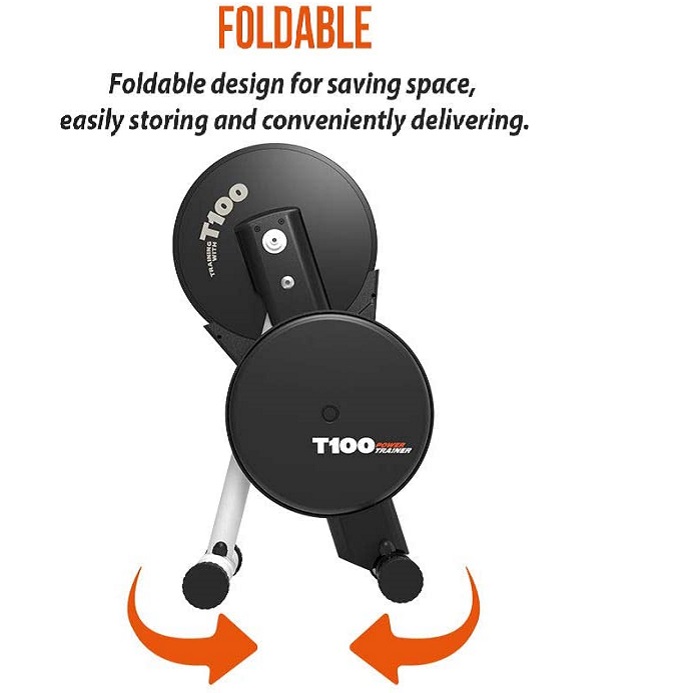 Portable & Flexible :
Built-in battery with an admirably lasting battery life makes your cycling without the limitation of power cord.
Easily to be carried around.
Without the limitation of space and place.
Quick-and-easy-to-install.
*Battery life is affected by the duration of the single use.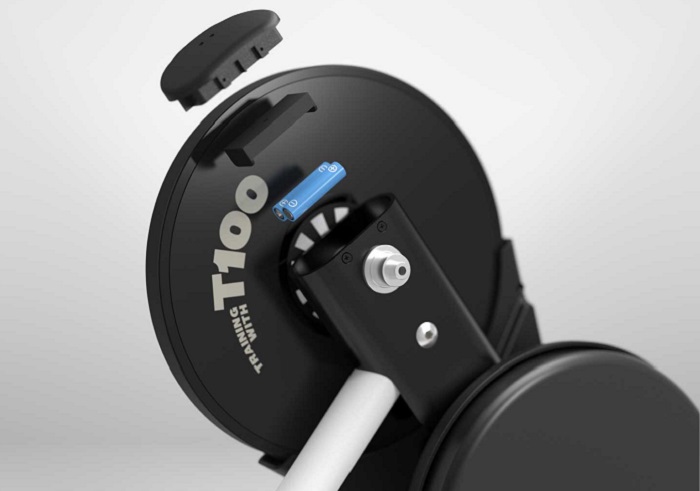 50000 kg*mm²
50000 kg*mm² moment of inertia allows the cycling experience as realistic as possible.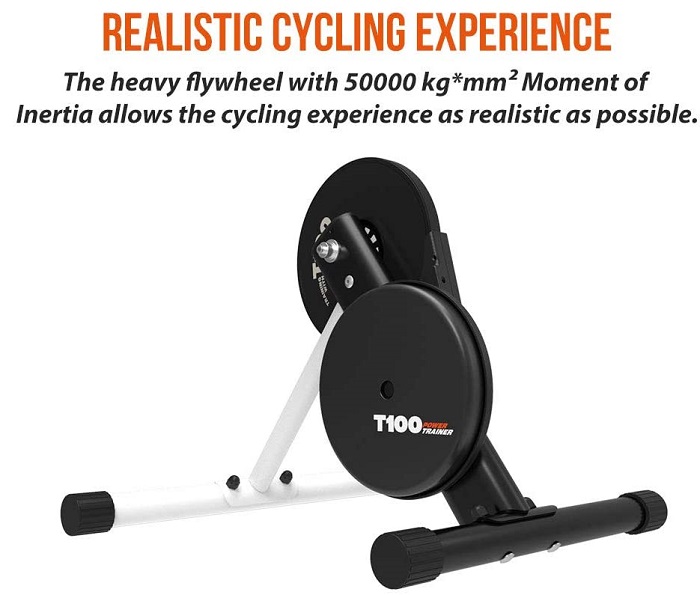 ±3%
Multidimensional power calculation methods based on PMS (power measurement system) guarantee ±3% power accuracy to make sure your training results actual, accurate and reliable.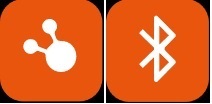 T100 basic trainer communicates wirelessly with smart phones (IOS/ Android), PC (Mac/ Windows) and bike computer via ANT+ or Bluetooth with a low energy consumption.
60dB
Moderate noise level of 60dB, easily keep it in your apartment without bothering anyone around you.
Cassette compatibility, thru-axle compatibility.
Specifications :
Weight : 15kg
Power Accuracy : ±3%
Maximum Power : 700w
Simulate The Maximum Gradient : 3%@70kg
Noise Level : 60dB
Moment of Inertia : 50000kg * mm²
Wireless Interface : Ant+ / Bluetooth
Expanded Size : 60*49*45cm
Folded Size: 47*47*35cm
Battery Type : AAA battery*2
Battery Life : 360h
Power Assist : Spindown, temperature compensation
Compatibility :
Compatible With Cassette
Shimano/Sram 8 ~ 11 speed cassettes, Sram XDR 12-speed cassettes(Freehub sold separately)
130mm/135mm quick release, 12*142mm/12*148mm thru-axle
About Magene Brand
Qingdao Magene Intelligence Technology Co., Ltd. was established in December 2015. The company focuses on the research and development of cutting-edge scientific and technological products, manufacturing intelligent sports equipment, and providing sports intelligent solutions. It integrates research and development, combines with scientific innovation and sports technology coordinates with production and sales service. We are dedicated to improving the people's sports enthusiasm user experience, by providing high-end indoor riding equipment, customized hardware, and software support. Magene has gradually become the leading domestic enterprise in the indoor cycling field and will soon march in the field of mass fitness and international sports.
'Magene' is combined with 'magnetic' and 'gene', which symbolizes we are a technology company with attraction and innovation. The mission of Magene is to create first-class intelligent sports equipment for professional athletes and sports enthusiasts, with wonderful user experience and excellent product quality.
Magene T100 Smart Bike Power Trainer