About Magicshine ALLTY 300 Bike Front Light
Magicshine new USB rechargeable all-in-one bicycle light, ALLTY 300, with built in front and rear light combo, it's ideal for road, urban cyclists and commuters.
The ALLTY 300 utilizes its CREE XP-G2 LED to produce a max output of 300 lumens which can be sustained by the built-in Lithium battery for up to 1.5 hours on highest setting. Unlike traditional all in one bike headlights, Allty 300 has a red rear safety light built in, providing rear visibility when used on the helmet. Conveniently USB rechargeable, universal Garmin mounting base and easy to put on / take off your handlebar, ALLTY 300 is a low cost safety light that every urban cyclist could consider having.
Area right above the LED light source sits a large area anodic oxidation processed heat dissipation sink, efficiently cooling the light head even at max setting and with limited air flow. You will not likely run into lumen throttling issues with this light.
Single quick press on the power switch to turn on/off the front light and cycle through high, medium, low and flash modes. The built-in red LED tail light offers a constant mode and 2 flash modes, controlled independently by double quick pressing the power switch.
ALLTY 300 uses universal Garmin style base, and is compatible with our TTA out front aluminum mount as well as helmet mount used for Allty 500, but by default, it only comes with the handlebar mount strap, suitable for bar sizes 22-35mm.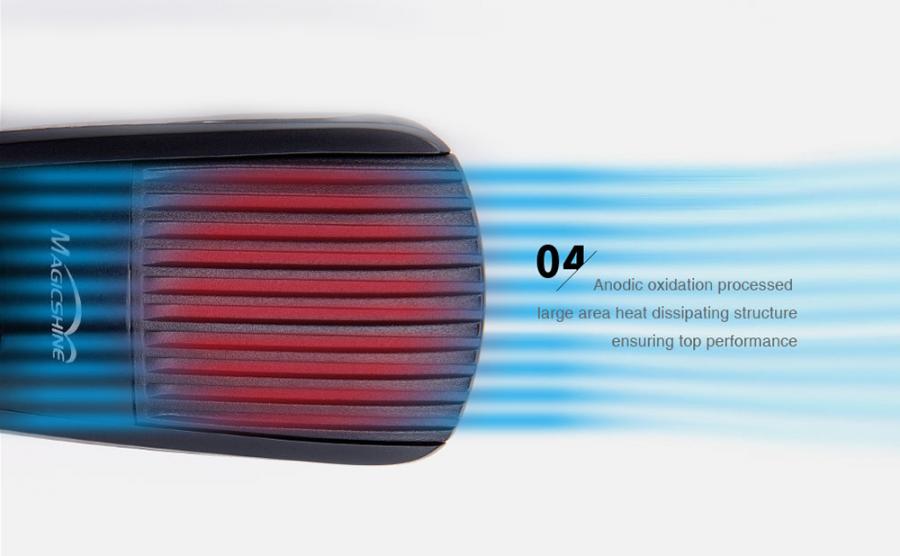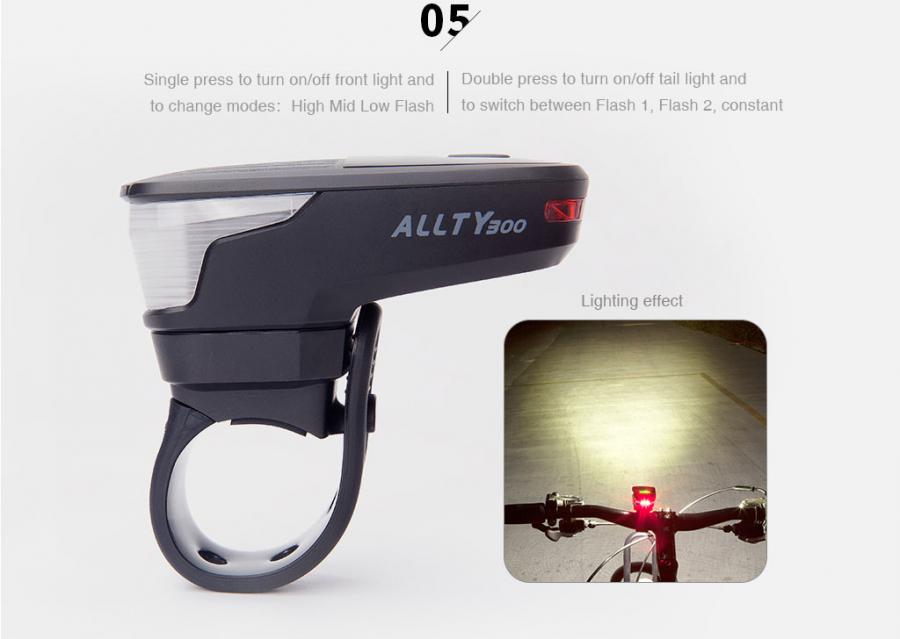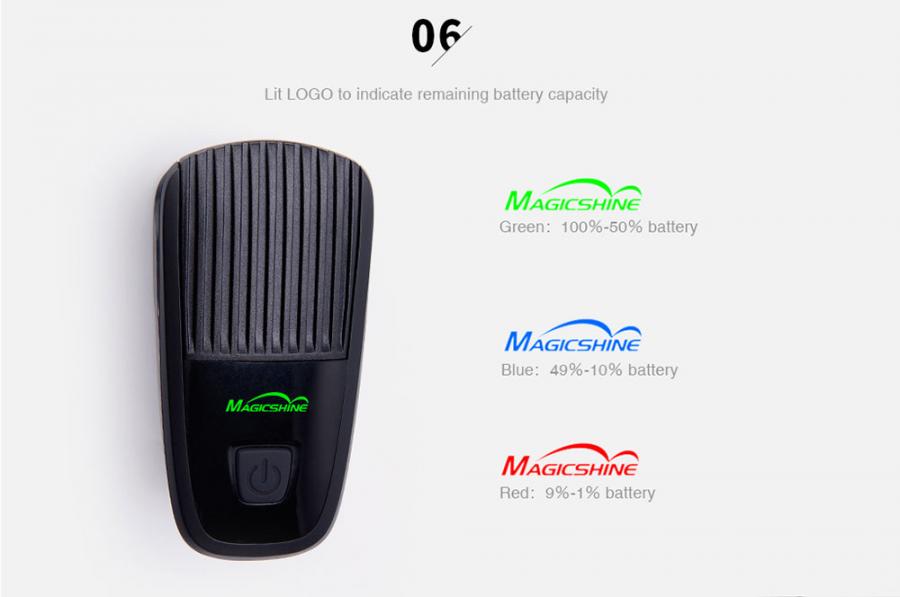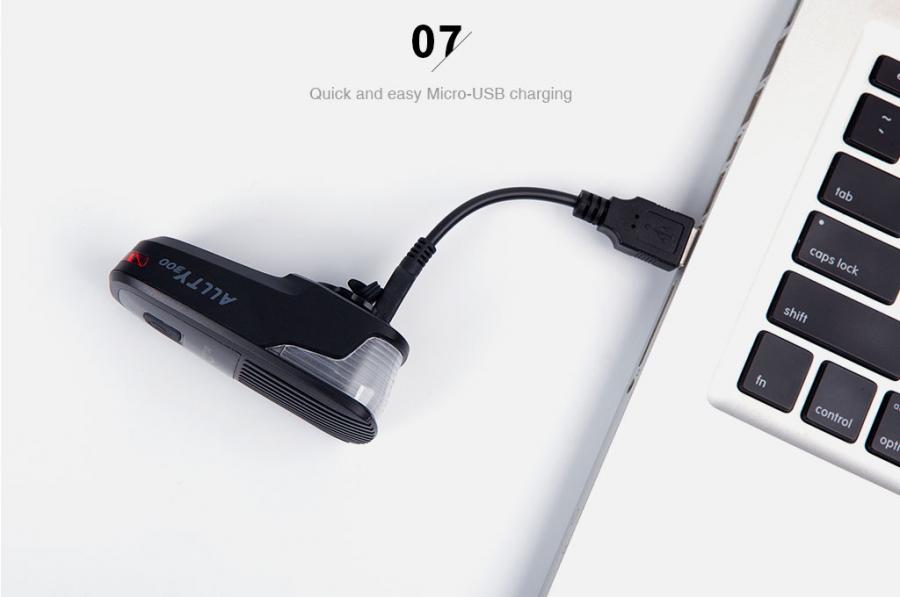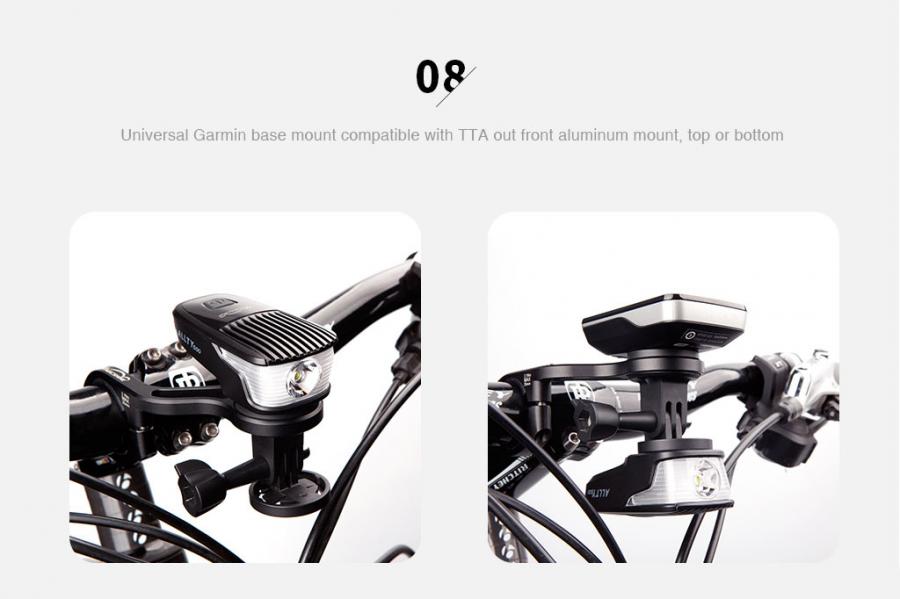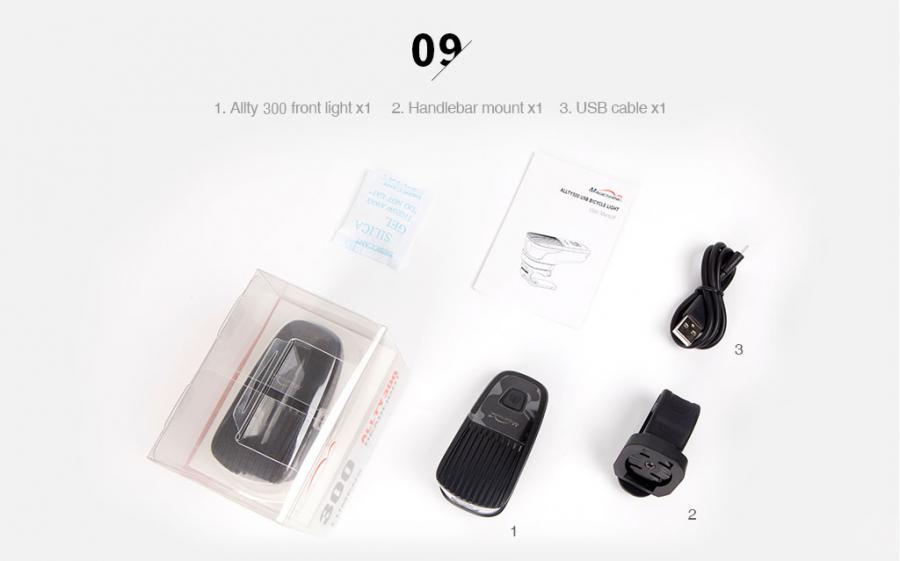 Features
300 lumens max of verified output, 1x CREE XP-G2 LED
100 – 50 – 15% and Flash modes
Built in red rear safety light
1.5 hours on full brightness mode
62 g in weight, USB rechargeable
Garmin handlebar mount with silicon strap
About Magicshine Brand
MAGICSHINE, a brand name synonymous with brightness and reliability, is the market leader in high-performance bike lights and diving flashlights. MAGICSHINE lights are commonly spotted among bikers and divers all over the world. Through user reviews and research & development, our products have been in the forefront of sporting LED light evolution. To maintain momentum, our professional engineer and design teams are always keen to offer increased performance in significant MAGICSHINE products. We believe in innovation, product reliability and free spirit. MAGICSHINE brand gain global exceptional recognition for bike lights. When choosing a MAGICSHINE product you are getting a best valuable lighting solution for your outdoor & underwater sports. Choose MAGICSHINE, enjoy unlimited night riding and underwater diving.
Magicshine ALLTY 300 Bike Front Light