About Magicshine RAY 1100 Bicycle Front Light
(1100 Lumens)
RAY 1100 is an all-in-one, all-purpose bike front light that features a unique combination of the long-reach spotlight and close-in floodlight. Tasked with each of the beam patterns are two high-powered LEDs with a max combined output of 1,100 lumens.
Features :
RAY 1100 Bicycle Light :
Night sprite to guide your path 1100LM | 130M | IPX6
Sprite In The Night :
Max Ouput/Throw : 1100 Lumens/130 Meters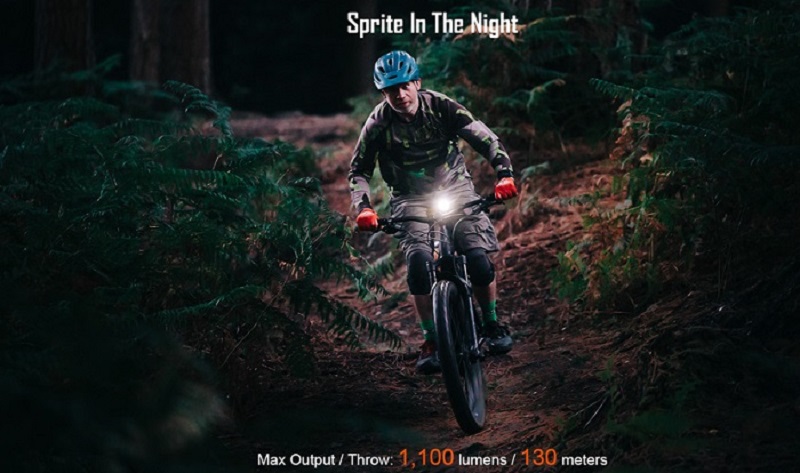 Application
:
Multiple mode and brightness settings, suitable for mounting biking,road cycling,urban communting etc.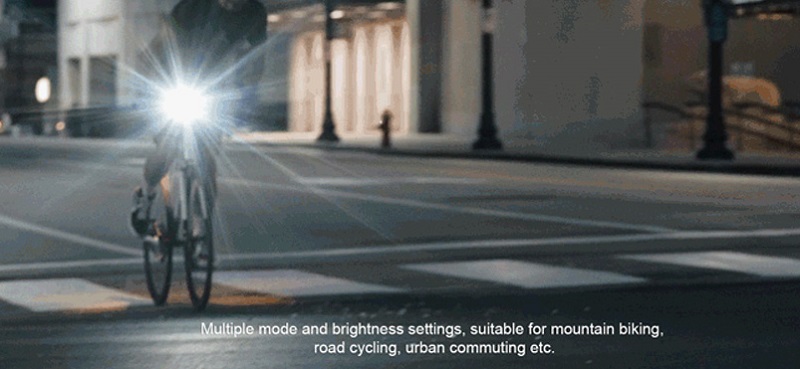 Powerful Output:
1100 lumens of max output emmited from two highly powerful and efficient LEDs, illuminating your way forward.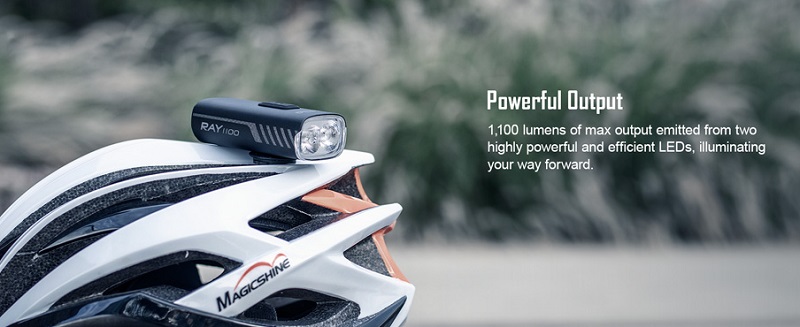 SpotLight & Floodlight Combined :
Perfect bleand of a far reaching spot light and a wide spread flood light, giving you optimized illumination within your field of vision.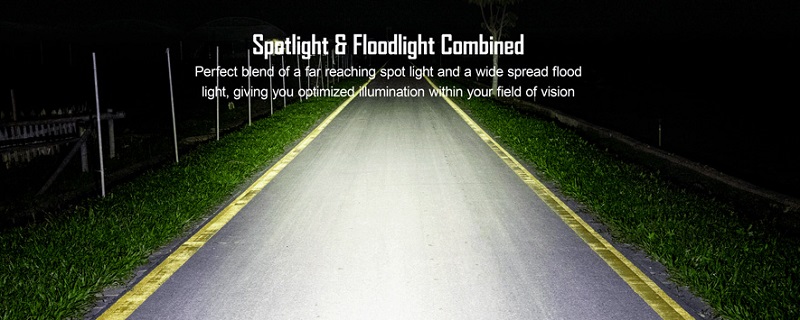 Up-Down Buttons :
Brightness is no longer cycled but easily controlled by up and down swtiches.

Enduring Power :
Runtime upto 33 hours is powered by two customized 18500 3200mAh rechargeable cells.Eeasily fullfilling road cycling and communting needs.
Smart Battery Indicator :
Easy to read battery indicator.Memory function saves the last selected mode.
Constant Green : 21%-1005
Constant Red : 11%-20%
Flash Red : 1%-10%

USB-C Fast Charging Port :
Easier to plug in, faster charging, what's not to like about the TYpe-C cooncetion?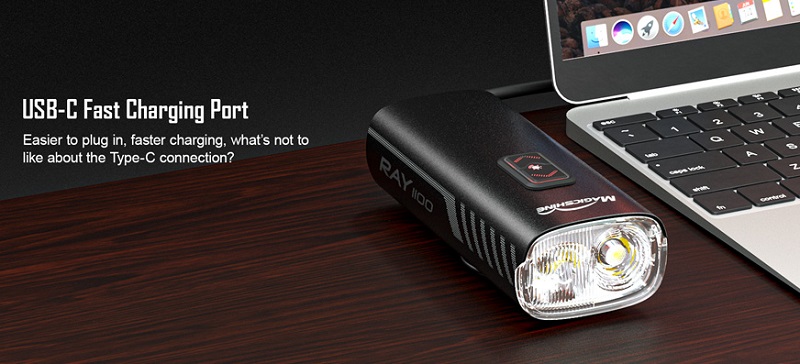 Convenient Mounting Mechanism :
Compatible with all Garmin quater lock style handlebar/helmet/out-front mounts.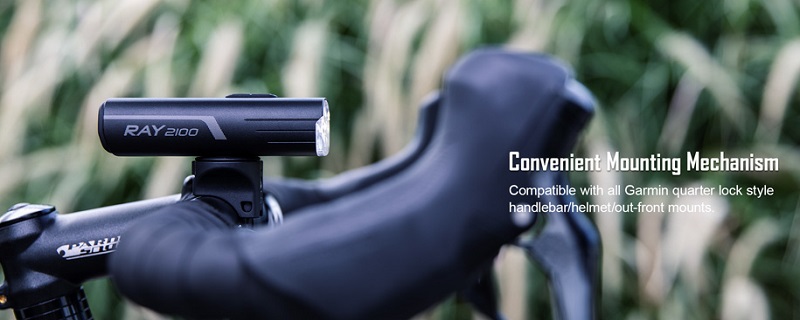 The Seamless Aluminium Housing :

Seamless one-piece aluminium housing offers a durable,stylish exterior,IPX6 waterproof rating and consistent,efficient heat dissipation when RAY 1100 is ruuning on high output.

Specifications :
Max Output : 1100 Lumens
Max Run Time : 37 Hours
Distance : 130 Meters
Beam Intensity : 4200 CD
Waterproof : IPX6
Drop Test : 1 Meter
Weight : 147g
Dimension : 81X41X27 MM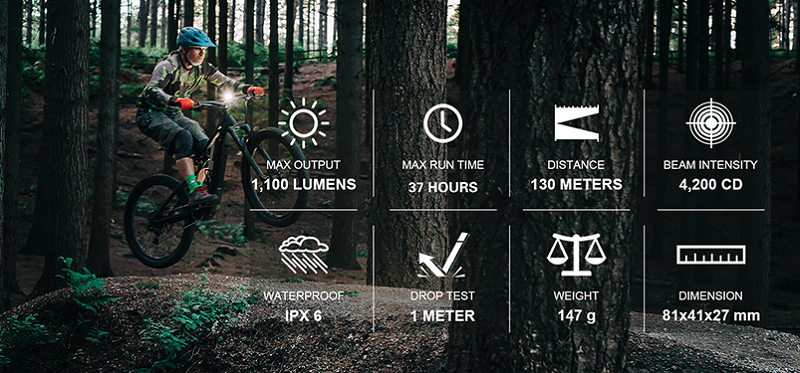 About Magicshine Brand
Since 1999, Magicshine has been focused on outdoor lighting area for 20 years, with the mission to provide high performance lights for professional night time outdoor activities, to keep people safe in darkness.
In 2007, MJ 808—Magicshine first generation bike light, hit the markets with revolutionary concept and function. Nowadays, we are continually refining our products, launching Bluetooth series, and high power lights with leading technology. Magicshine brand has become known to the world, and acknowledged as the top popular brand in cycling lights area.
Today, Magicshine provides a wider range of flashlights, headlamps, cycling lights, to serve hiking, running, hunting, law enforcement, mountaineering, and so forth. It connects international research team, specialists and builds up global customer service system, with markets stretching to over 50 countries.
Magicshine keeps bringing innovation to the industry, and encourages every outdoor sports enthusiast to discover more possibilities, break environmental limitation and expand their potentials.
We determined to strengthen people's confidence in darkness.

Magicshine RAY 1100 Bicycle Front Light (1100 Lumens)