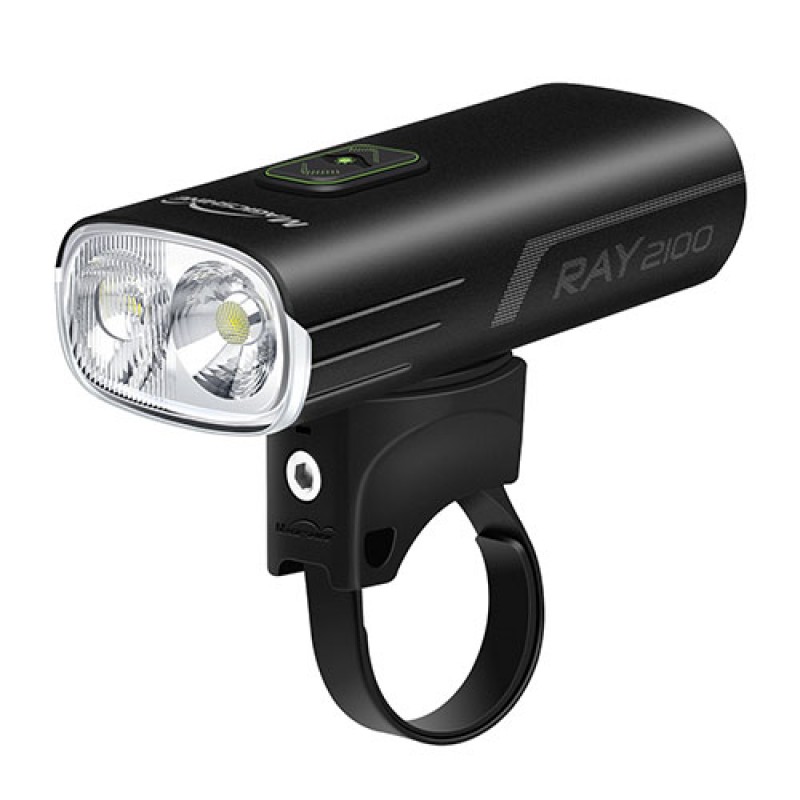 About Magicshine RAY 2100 Bicycle Front Light
(2100 Lumens)
RAY 2100 is born and destined for hard challenges, with a double LED setup for a max output of 2100 lumens, paired with custom fine-tuned focus and scatter lenses, forming the perfect beam pattern for road and mountain alike.
Features :
RAY 2100 Bicycle Light :
Exploring the infinite possibilities 2100LM | 152M | IPX6

Night Conductor :
Max Ouput/Throw : 2100 Lumens/152 Meters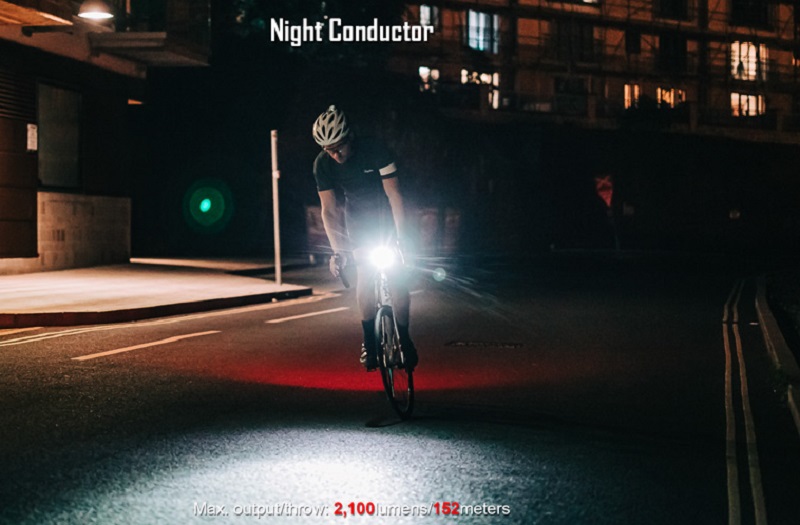 Applications :
Designed for MTB and Extreme aports lovers.Well suited for moutain,trail,road and commuting.PAves the path forward,face the challenge head on, overcome then surpass yourself.

Light Up Your World :
Two super bright and power-efficient LEDs produce a maximum verified output if 2100 lumens.The beam spreads wide and extends well into the distance.

SpotLight & Floodlight Combined :
Perfect bleand of a far reaching spot light and a wide spread flood loght, giving you optimized illumination within your field of vision.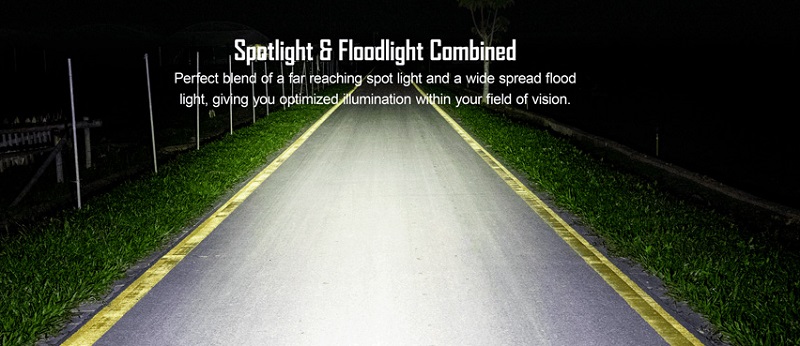 Smart Mode - Light Sensor :
Output is locked at 40 lumens for be-seen visiblity when the environment is well lit.After sunset or when entering a tunnel, output switches to full for active illumination.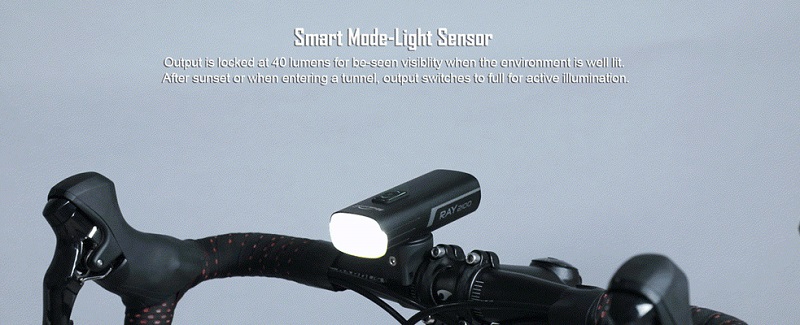 Smart Mode - Vibration Sensor :
The integrated vibration sensor detects the end of a ride and automatically turns off the light after 3 mintues of inaction.Futher movment will turn the light back on.

Up-Down Buttons :
Control brightness directly with up and down buttons instead of sequencing through all modes.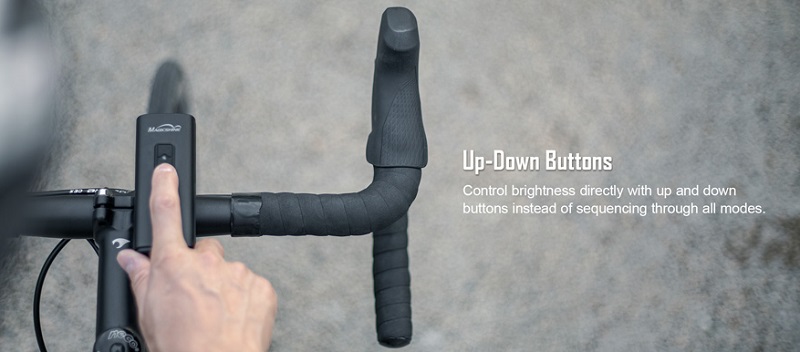 On The Handlebar :
Place a micro remote right next to your thumb.Quick and easy mode changes without taking your hands off the grips.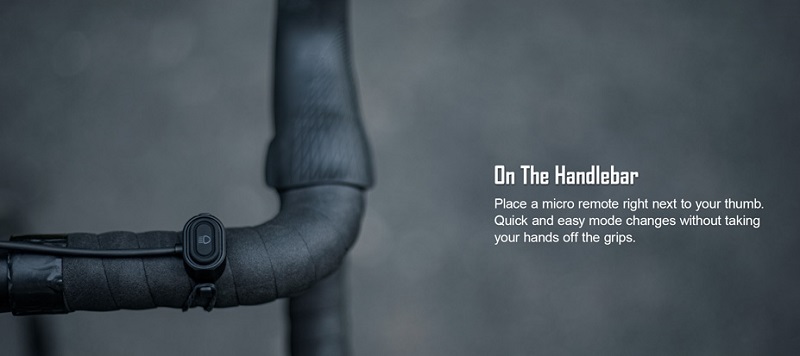 Endurance To Match :
Max possible runtime of 27 hours, made possible by 2x Lithium ion power batteries with capactiy of 6700mAh.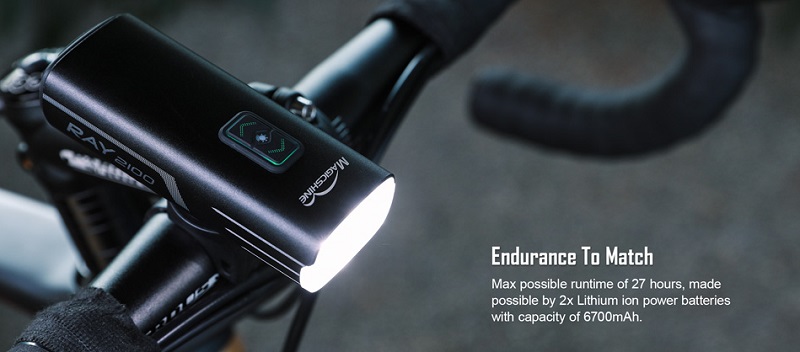 Smart Battery Indicator :
Easy to read battery indicator.Memory function saves the last selected mode.
Constant Green : 21%-100%
Constant Red : 11%-20%
Flash Red : 1%-10%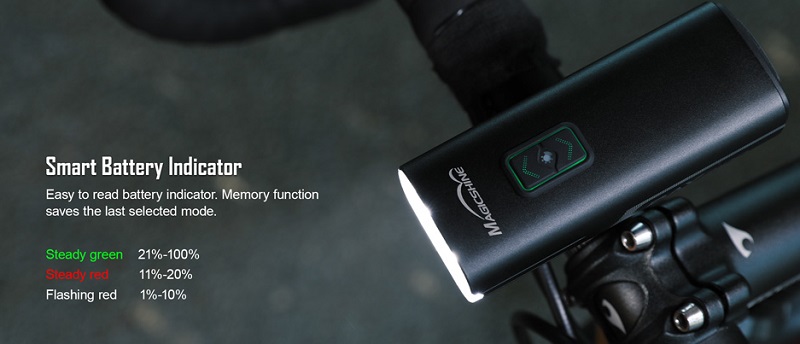 Convenient Mounting Mechanism :
Compatible with all Garmin quater lock style handlebar/helmet/out-front mounts.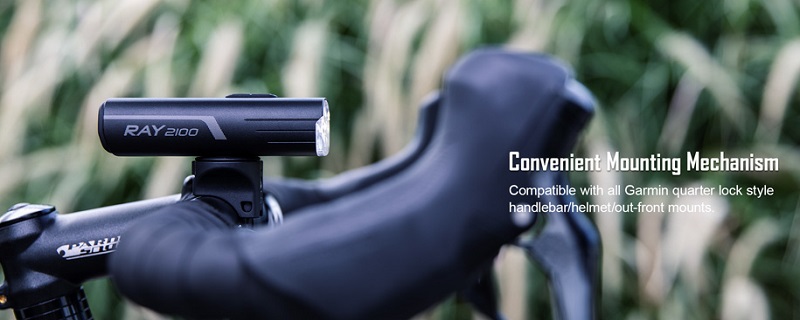 More Than A Bicycle Light :
Charge your moble devices via the USA Type-C fast charging port. When used as power bank the input protocol of the device is matched automatically.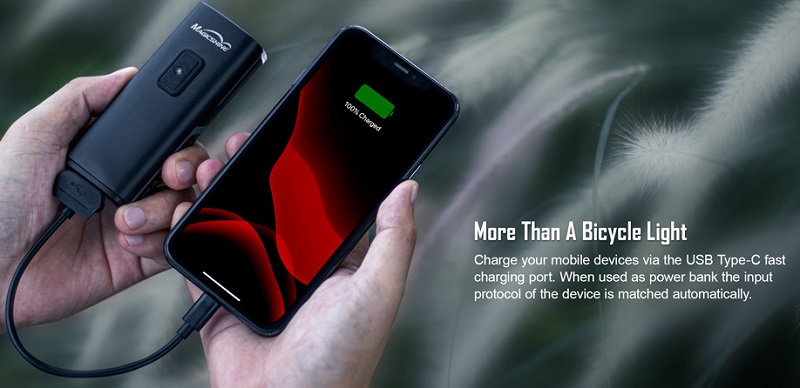 The Seamless Aluminium Housing :
Seamless one-piece aluminium housing offers a durable, stylish exterior,IPX6 waterproof rating and consistent, efficient heat dissipation when RAY 1100 is running on high output.
Specifications :
Max Output : 2100 Lumens
Max Run Time : 27 Hours
Distance : 152 Meters
Beam Intensity : 5800 CD
Waterproof : IPX6
Drop Test : 1 Meter
Weight : 190g
Dimension : 96X41X27 MM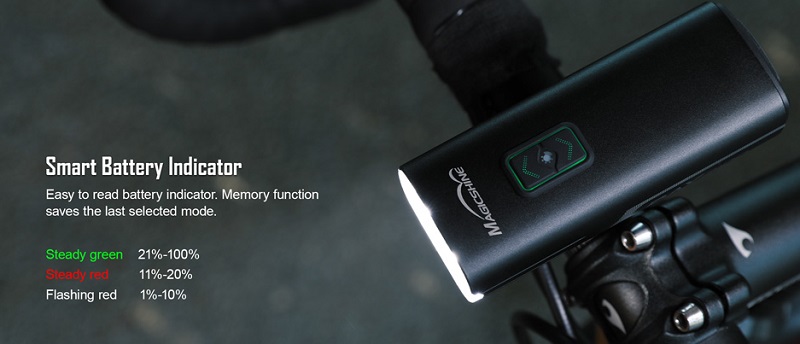 About Magicshine Brand
Since 1999, Magicshine has been focused on outdoor lighting area for 20 years, with the mission to provide high performance lights for professional night time outdoor activities, to keep people safe in darkness.
In 2007, MJ 808—Magicshine first generation bike light, hit the markets with revolutionary concept and function. Nowadays, we are continually refining our products, launching Bluetooth series, and high power lights with leading technology. Magicshine brand has become known to the world, and acknowledged as the top popular brand in cycling lights area.
Today, Magicshine provides a wider range of flashlights, headlamps, cycling lights, to serve hiking, running, hunting, law enforcement, mountaineering, and so forth. It connects international research team, specialists and builds up global customer service system, with markets stretching to over 50 countries.
Magicshine keeps bringing innovation to the industry, and encourages every outdoor sports enthusiast to discover more possibilities, break environmental limitation and expand their potentials.
We determined to strengthen people's confidence in darkness.

Magicshine RAY 2100 Bicycle Front Light (2100 Lumens)