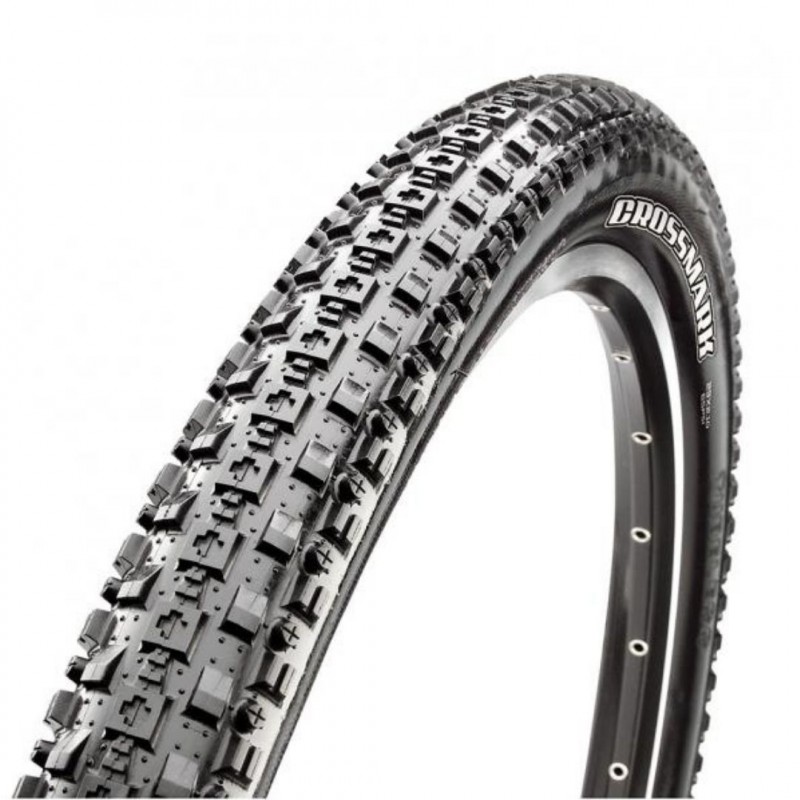 About Maxxis (27.5X2.10) CROSSMARK Foldable Mountain Bike Tyre
The Crossmark improves on the speed of its predecessor while improving grip in intermediate conditions. The legendary center ridge still flies on hard pack, and the updated tread pattern provides better braking and cornering over a wide range of trail conditions. A great choice if you want to go fast everywhere.
Designed for speed, revised for control
Open-side knob design for versatile cornering
Tightly packed center knobs for speed over hard pack
Quantity: Single
Specification :
Colour: Black
Size: Folding Bead
Wheel Size: 27.5"
Width: 2.10"
About Maxxis Brand
Maxxis was founded in Taiwan in 1967, and is today one of the largest and most respected tire companies in the world. Operating in Asia, Europe, North America and South America, Maxxis distributes its products in approximately 170 countries and employs more than 22,000 people.
Known and trusted by billions of customers around the world, Maxxis offers high-quality tire products for cars and light trucks, bicycles, motorcycles, ATVs, trailers, karts, and lawn and garden care.
Maxxis (27.5X2.10) CROSSMARK Foldable Mountain Bike Tyre