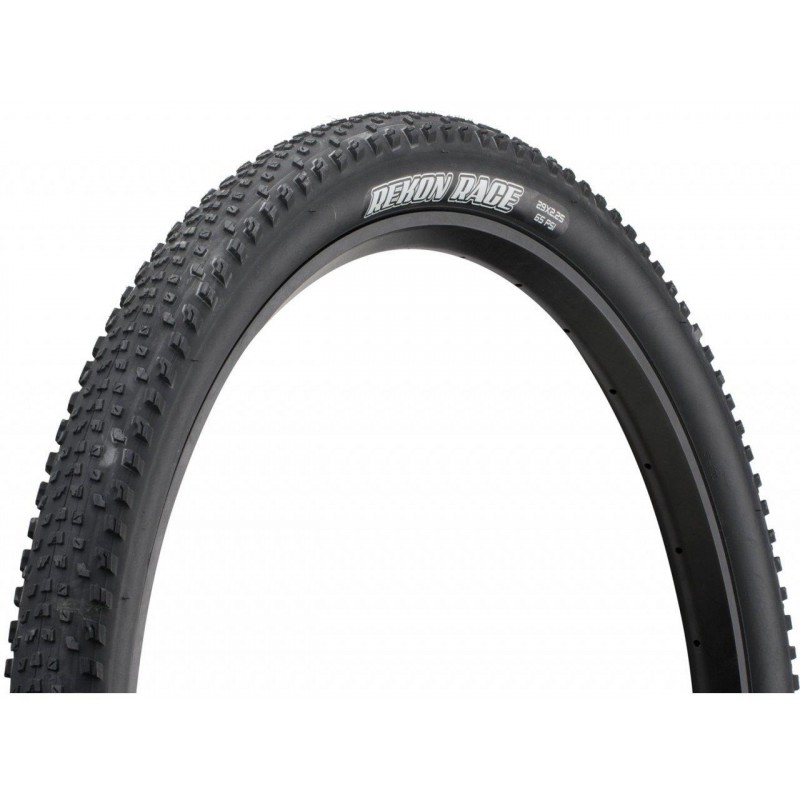 About Maxxis (29X2.25) REKON RACE Wired Mountain Bike Tyre
Maxxis Rekon Race 29x2.25" MPC 60 Wire Tyre
This fast Semi Slick tyre Rekon Race from Maxxis has a similar profile as the Allround XC tyre Rekon, but with smaller and lower studs. Use it as a rear tyre together with a more profiled tyre such as Rekon or Ikon on the front wheel. Or front and rear for ShortTrack races and light fast race tracks.
MPC Technology
The MAXXIS PERFORMANCE COMPOUND is our allround compound. This rubber compound also benefits from the development competence of the world's largest bicycle tyre manufacturer and is convinces in everyday use with its very long service life, grip and maximum reliability.
Specifications :
Colour: Black
Size: Wired Bead
Wheel Size: 29"
Weight : 725g
About Maxxis Brand
Maxxis was founded in Taiwan in 1967, and is today one of the largest and most respected tire companies in the world. Operating in Asia, Europe, North America and South America, Maxxis distributes its products in approximately 170 countries and employs more than 22,000 people.
Known and trusted by billions of customers around the world, Maxxis offers high-quality tire products for cars and light trucks, bicycles, motorcycles, ATVs, trailers, karts, and lawn and garden care.
Maxxis (29X2.25) REKON RACE Wired Mountain Bike Tyre