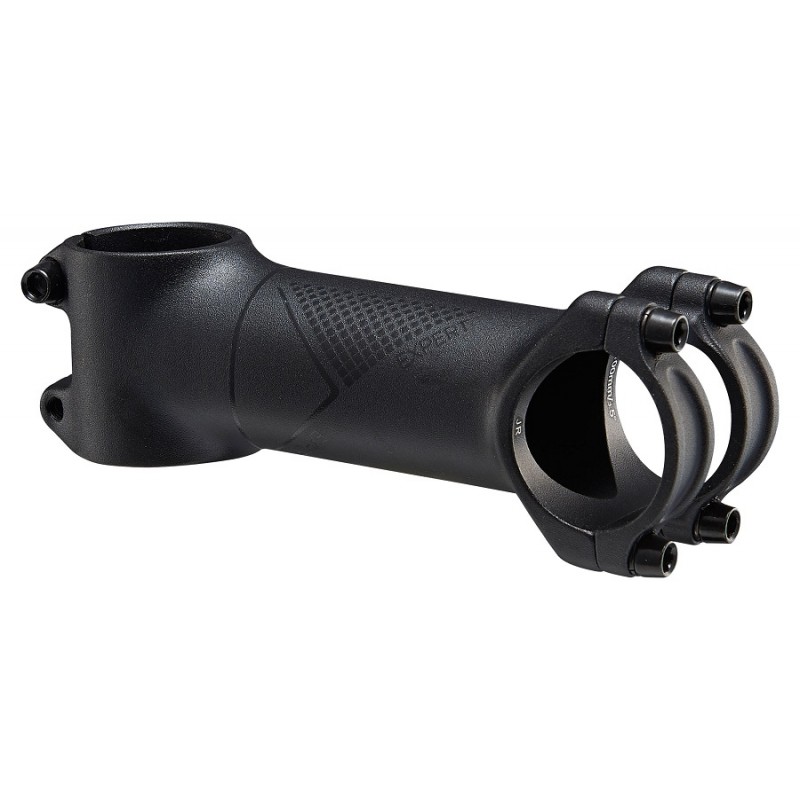 About Merida Expert CC Positive/Negative 100mm Head Stem
Designed for speed, comfort and control, the MERIDA EXPERT CC stem forms the perfect balance of weight and strength. Its flippable design offers plenty of versatility to get your cockpit set up just right.
Description:
A 3D forged and flippable aluminium stem for XC mountain bikes.
Made from super-lightweight aluminium, the EXPERT CC weighs just 115 g (80 mm) and is available in 5 lengths from 80 mm to 120mm. All versions have a 40 mm height and 31.8mm clamp diameter. The stem is available in +/- 17° or +/- 5° angle and can be flipped for perfect fit. Like all of our stems, it's served in simple and subtle black colour scheme.
Specification:
ITEM-NO. 2052146578
DIAMETER 31.8 mm
DIAMETER 2 28.6 mm / 1 1/8
HEIGHT 40 mm
LENGTH 100 mm
ANGLE +/- 5°
WEIGHT 135 g
What is Stem ?
The stem is the component on a bicycle that connects the handlebars to the steerer tube of the bicycle fork. Sometimes called a goose neck,[1] a stem's design belongs to either a quill or threadless system, and each system is compatible with respective headset and fork designs
About Merida Brand
MERIDA's company founder Ike Tseng (1932–2012) was a very honour-able person and a real visionary. During a trip through the USA at the beginning of the 1970s, he discovered a note at the door of a bike shop stating that no bikes from Taiwan were accepted for repair due to bad quality. This annoyed Ike Tseng – and already shortly after, in September 1972, the first production plant of his company Merida Industry Co., Ltd. was opened in Yuanlin (Taiwan).
Merida Expert CC Positive/Negative 100mm Head Stem