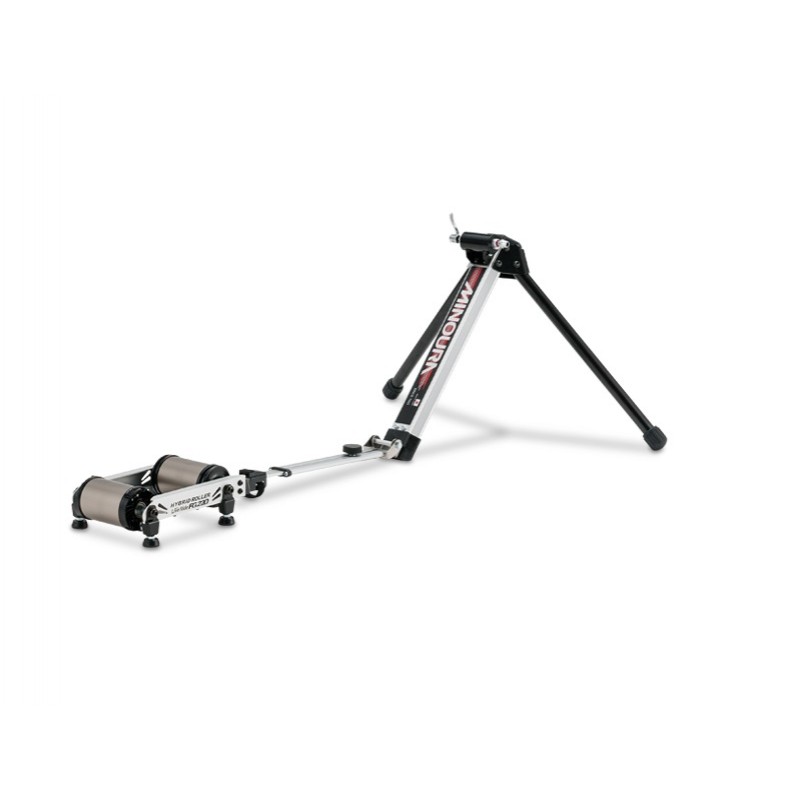 We are now shipping to all ALL ZONES across India. Further, NO DELIVERY is permitted in CONTAINMENT ZONES as of now.
About Minoura Hybrid Roller With Bag Home Trainer (FG220)
Features
For warm up and cool down
Easy to bring anywhere with bag
Simple on and off resistance levels
Easily mount by front fork to almost any Road, CX, and MTB (wheel base size : 930 - 1,200 mm)
Made for home or race use
Front fork mount
9 mm and 15 mm through axle compatible.
15 / 110mm boost hub is optional.
Rear roller
Extremely thick 79 mm diameter roller for long life.
Fits most frames.
2 level of resistance. On for more resistance, off for lighter workout.
Assemble
100% assemble
Ready to ride in minutes
Specifications
SKU : 400-4760-00
Weight : 6.1 kgs
Wheel base : 930 – 1,200 mm
Wheel size : 26" - 29"
Setup Dimensions
W = 790 mm
L = 1,230 mm - 1,470 mm
H = 450 mm
Cautions
Be careful not to pull up so that the legs lose contact with the ground.
Keep stable and use on a flat floor.
Only 100 mm width front fork.
(105 mm and 76 mm won't mount with regular model)
20 mm thru axle adapter will coming later.
Basic design for 700C bikes in a horizontal bike position. Must adjust front fork height if using another wheel size.
About Minoura
Founded 1n 1933 Japanese manufacturer of outstanding cycling trainers, rollers and accessories.High End Solutions for Every Cycling Need.
Minoura Hybrid Roller With Bag Home Trainer (FG220)