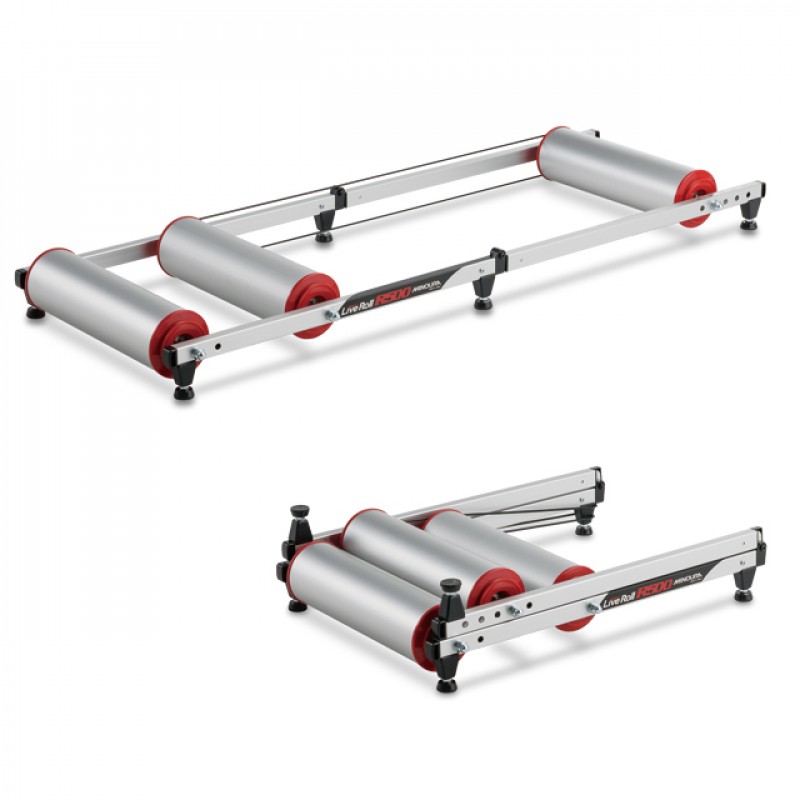 About Minoura Roller R500 Live Roller, 400-3610-00
105mm big diameter roller will offer more smooth riding.
And more controlled roll for all abilities.
Folds into 2 for easy storage and transport.
Frame/Roller  — Made in JAPAN —
Rustproof and lightweight alloy construction.
Anodized finish so static won't build up.
Wheelbase adjustable from 970mm to 1,090mm.
Optional MAG resistance is avaialble.
About Minoura
Founded 1n 1933 Japanese manufacturer of outstanding cycling trainers, rollers and accessories.High End Solutions for Every Cycling Need.
Minoura Live Roll R500