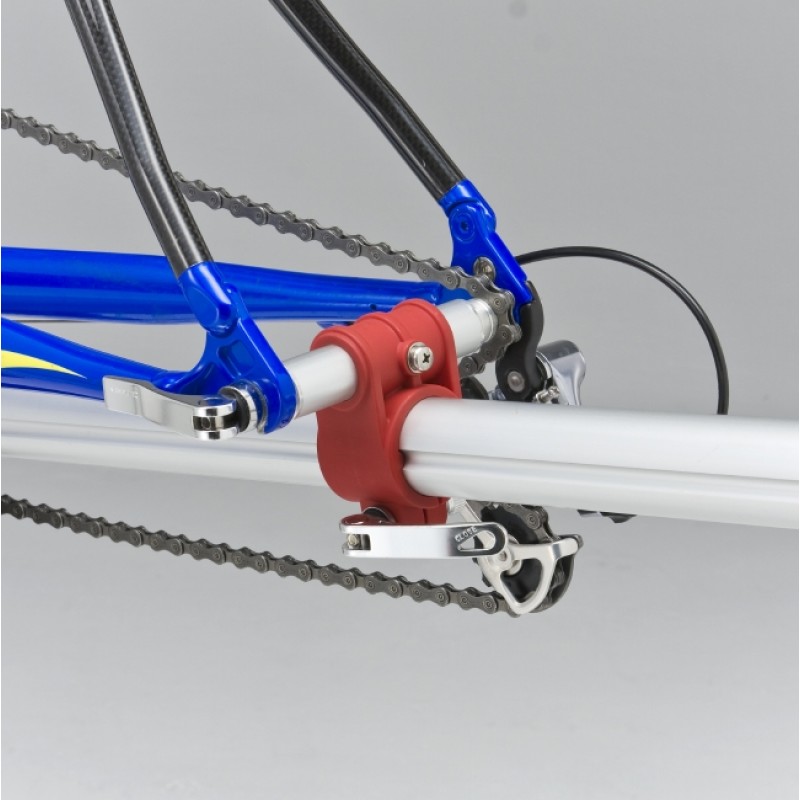 We are now shipping to all ALL ZONES across India. Further, NO DELIVERY is permitted in CONTAINMENT ZONES as of now.
About Minoura Work Stand RS-1600 For Spares Rear End Hanger, 410-1401-00
Small and lightweight workstand with tripod strengthened
Aim of RS-1600
RS-1500 stuck to the world's lightweight "weight 2.5 kg" to the last, there was a problem that the stability is not sufficient depending on the bicycle to be installed and it is difficult to apply the load to perform necessary maintenance. It was virtually a stand for loading and XC only.

Therefore, in order to expand the range of correspondence more, RS-1600 is the model which transplanted the tripod of our highest grade workstation RS-6000 (production end) modified and tripled the rigidity.
The diameter and thickness of the tripod are raised, and each of the three legs is connected and strengthened. Apart from the height adjustment, there is also a special quick exclusive lock for opening and closing the tripod.

For high-end frames made of ultra-thin aluminum or carbon which can be broken when gripped by a clamp of a general work stand, and monocoque frame in which only aerostatic seat posts and irregular cross sections continue, the RS-1600 is still fully examined It can be said that it is a workstation worthy of.
On changing to RS-1600
The upper structure of the stand follows the one of RS - 1500 as it is.

In a typical workstand, for example, in order to change the work surface from the right side to the left side, it is necessary to remove the bicycle once and then clamp it again, but on the RS-1600, However, in order to avoid changing the standing position, there is a mechanism that allows horizontal rotation while mounting a bicycle.
This enables quick maintenance work.

You can adjust the angle of the arc in three steps by simply selecting the hole into which the lock pin is inserted.
Shimano Di2, etc. If the battery of the electric speed change mechanism etc. is attached under the down tube, it can not be mounted correctly on the RS-1600 hanger receiver.
Convenient for car wash
Because of the horizontal rotation mechanism at the top of the stand and the structure made mostly of aluminum and resin, the RS - 1600 is also suitable for using for bicycle car washing.
Wash one side first, then turn it as it is and you can wash the other side in the same standing position.
Specification
Product code

- 410-1500-00



BB reception height

- 740 to 1,050 mm



Installation dimensions

- W 900 x D 770 mm



Color

- Silver



Material

- Aluminum



Load limit

- Up to 30Kg (recommended up to 20kg)



weight

- 3.6 kg



Minoura Rear End Hanger For Work Stand RS-1600