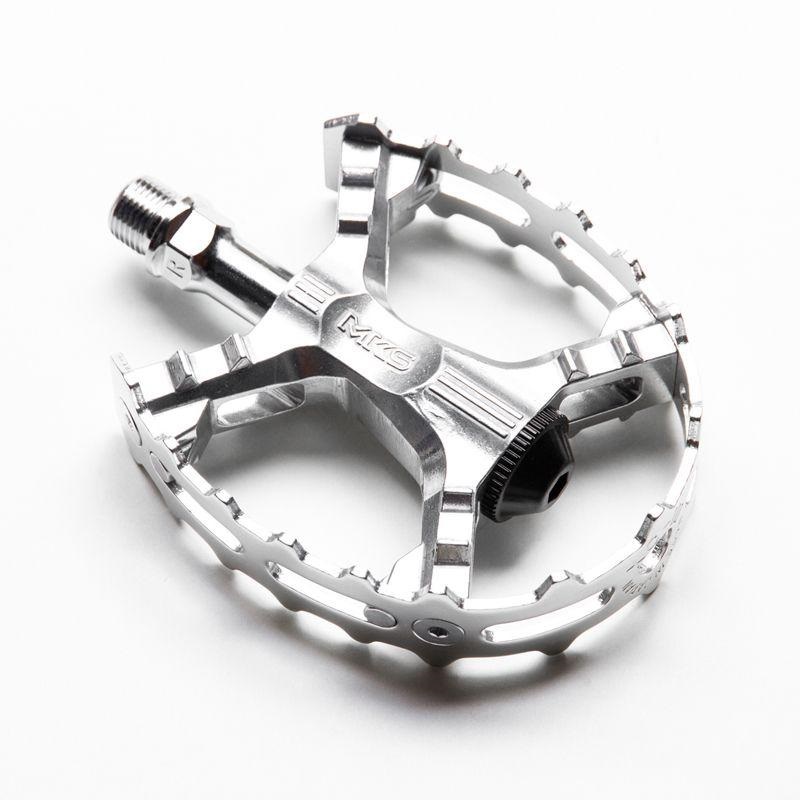 We are now shipping to all ALL ZONES across India. Further, NO DELIVERY is permitted in CONTAINMENT ZONES as of now.
About MKS XC-III Pedal Silver
The Japanese pedal company MKS, who have been in business for 70 years, came out with a new pedal.
Everybody's favourite MTB flat pedal from the late Suntour XC-Ⅱ a.k.a. the "Bear Trap" is back! And even better!
With kindness and TONS help from MKS pedals, we were finally able to make this happen.
We traced the original blueprint but added a little spice for the modern design.
No matter what kind of shoes you wear, you'll always get a nice grippy feeling.
Once you step on this pedal, you cannot go back to the others.
Excellent for OG MTB, BMX. Also great for track bikes and commuters.
Made in Japan
Specifications
Size : 10×9cm
weight : 200g(each)
Colour : Silver
Sold in pairs
About MKS Brand
MKS is the pedal brand of Mikashima Industrial Company Limited. The Mikashima Industrial Company was founded as an aircraft component manufacturer in 1943, converted its operations to pedal manufacturing in 1946, and was established as a limited company in 1949. Our 70+ years of operations have been managed by the Ogino family, and is currently led by President Toshiyuki Ogino with guidance from Chairman Kohichro Ogino.
MKS XC-III Pedal Silver