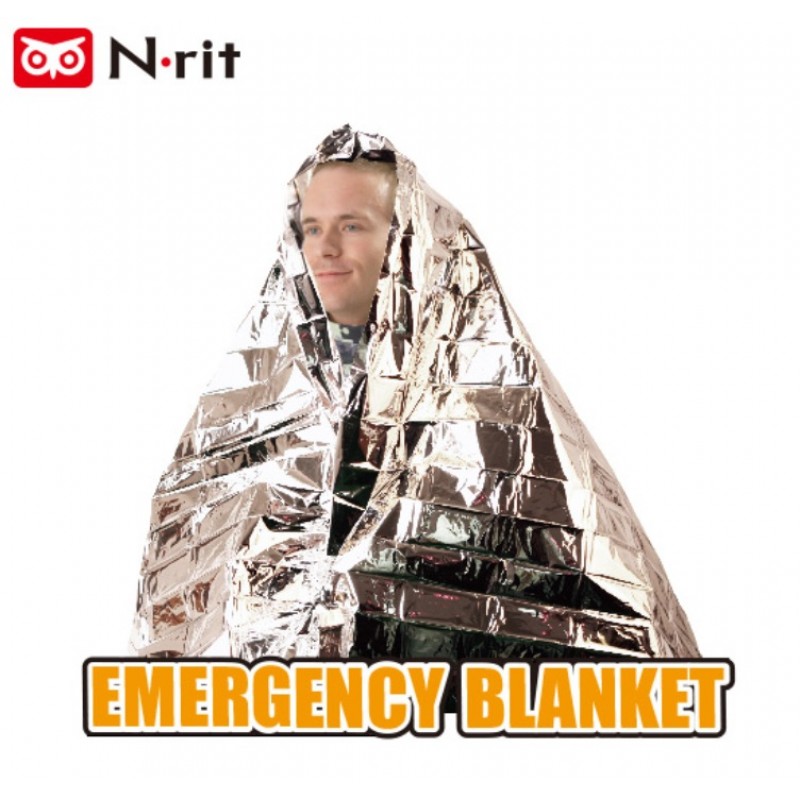 We are now shipping to all ALL ZONES across India. Further, NO DELIVERY is permitted in CONTAINMENT ZONES as of now.
About N-Rit Emergency Blanket
Natural disasters are unpredicted events that can happen anytime and can leave your family without a roof and wamrth.
Prepare yourself with the N-Rit Wind & Waterproof Lightweight Emergency Blanket.
Weighing at only 40 grams.
The emergency blanket is made of aluminized polyester that can be easily stored in emergency kits, cars, and drawers.
The material reflects heat back to your body so you will always be warm.
About N-rit Brand
Naschem has secured the quality and competitiveness of our sports & outdoor supplies on the global markets for the past 20 years. Based on this,we have released our own new brand, N-rit in order to become much more familliar to domectic and foreign customers.
N-Rit Emergency Blanket