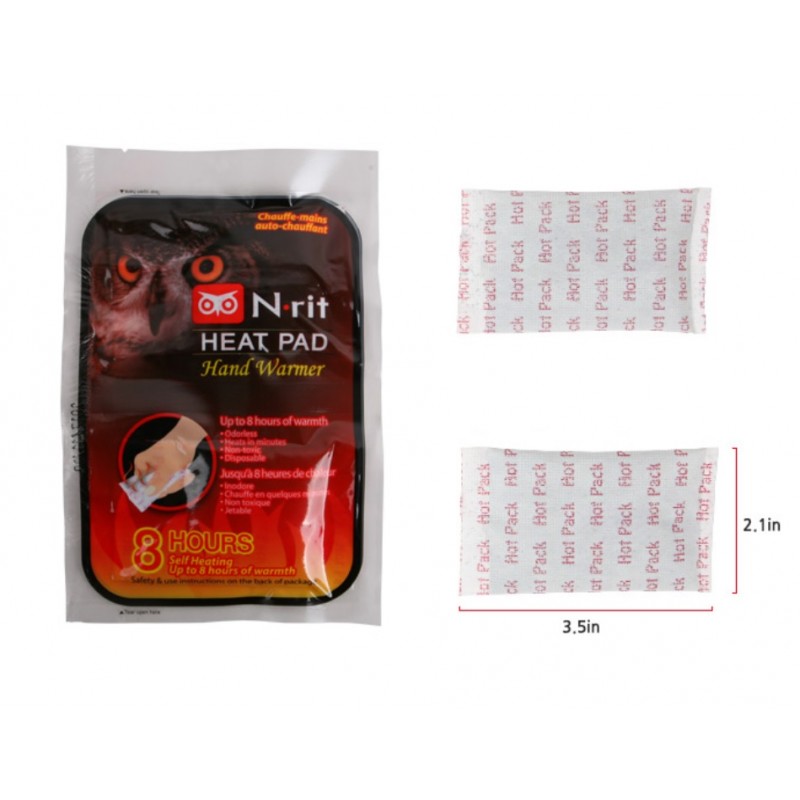 We are now shipping to all ALL ZONES across India. Further, NO DELIVERY is permitted in CONTAINMENT ZONES as of now.
About N-rit Hand Warmer HeatPad
Long-lasting Heat : Each hand warmer provides up to 8 hours of warmth
Quick & Easyto Use : Just open, shake,and the warmer heats up in seconds!
Even children can activate this warmer easily .
Place warmer into your pockets, gloves, mittens, or other desired locations to keep warm for HOURS!
Natural Heat: This item is designed with safety in mind!
It is created with odorless non-toxic natural ingredients.
Great tool for emergencies, cold outdoor activities, winter sports, snowy and rainydays, traveling, and forstudents/children/elderly.
About N-rit Brand
Naschem has secured the quality and competitiveness of our sports & outdoor supplies on the global markets for the past 20 years. Based on this,we have released our own new brand, N-rit in order to become much more familliar to domectic and foreign customers.
N-Rit Heat Pad Hand Warmer