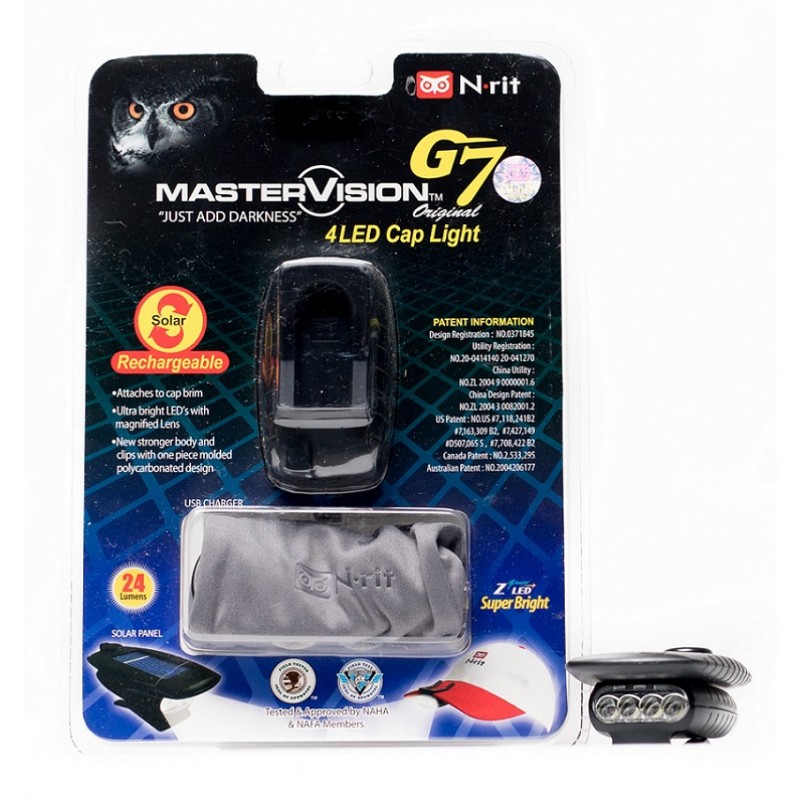 About N-Rit Master Vision G7 Cap Light
The new G7 4led Cap Light from Master Vision is an essential tool for any professional and recreational outdoorsman or hobbyistwho needs reliable, hands-free lighting.
With the solar powered rechargeable battery, you never need to purchase extra batteries for your light.
New Z-Power LEDs 2.5X greater luminosity
Impact resistant : 1m
Waterproof IPXA
100,000 hours of lighting
Solar charging / removable 8-10 hrs.
4X white LED, 2X LED
USB charging 3-4 hours
Battery: Integrated Li-Ion
About N-rit Brand
Naschem has secured the quality and competitiveness of our sports & outdoor supplies on the global markets for the past 20 years. Based on this,we have released our own new brand, N-rit in order to become much more familliar to domectic and foreign customers.
N-Rit Master Vision G7 Cap Light