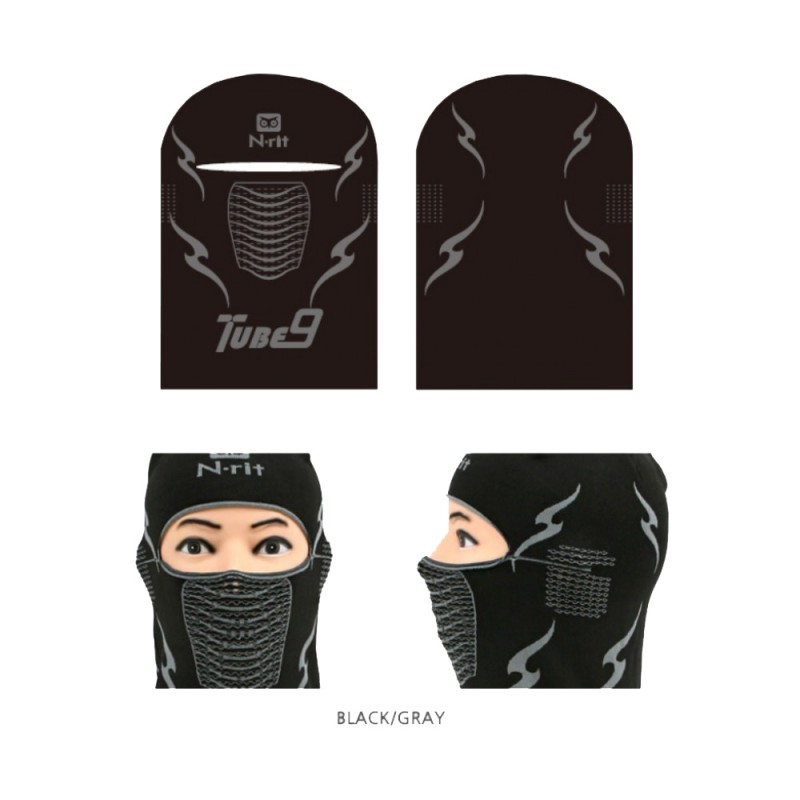 We are now shipping to all ALL ZONES across India. Further, NO DELIVERY is permitted in CONTAINMENT ZONES as of now.
About N-Rit Tube 9 Balaclava Headwear Black Grey
Multipurpose headwear : Can be used for both winter and summer outdoor activities such as skiing, snowboarding, snowmobiling,motorcycling, trekking,mountainclimbing, hiking ,backpacking.
construction : Work,home repairs,dusty environment, andmore.
N-rit Balaclava headwear protects your entire face from sun-zero temperatures.
It combines superior warmth and softness with excellent breathability.
Fibric Composition : Nylon-52%, Polypropylene-38%, Polyurethane-10%
Active PP Fiber : Active Polypropylene (PP) Allows easy tranport sweat away from the skin, eliminating body odors by absorbing bed smell & sweat.
ATF - Anti fog system.
About N-rit Brand
Naschem has secured the quality and competitiveness of our sports & outdoor supplies on the global markets for the past 20 years. Based on this,we have released our own new brand, N-rit in order to become much more familliar to domectic and foreign customers.
N-Rit Tube 9 Balaclava Headwear Black Grey