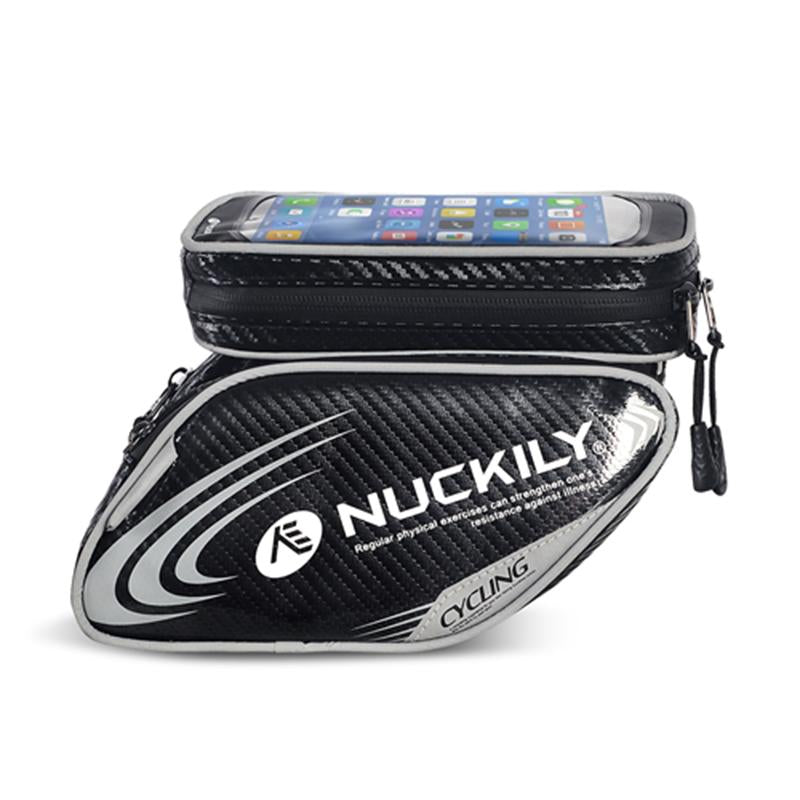 About Nuckily MC-PL05 Mobile Phone And Accessories Saddle Bag Black
Description
This saddle bag is a front frame pannier saddle bag for carrying cell phone and other essentials in front. The bag suitable for all bikes fitting, using a quick release bracket with tool. It is light weight and suitable for long bicycle rides.
The bag has a fully open zipper for easy access for a smooth action. The saddle bag has the added benefit of two reflective strips increase safety level
The compact has enough space for an inner tube, patch kit, tire levers and a multi tool. It fits well on most of the bicycles from varied brands.
Saddle bag has good clarity and gloss, low-temperature toughness, stress-crack resistance, hot melt adhesive waterproof properties, and resistance to UV radiation.
About Nuckily Brand
Nuckily is a technical sports apparel brand, founded in Guangdong, China (The World Manufacture Centre) in 2012.Being passionate about the outdoor and sport activities. The cycling clothes collection is designed for all level riders from a novice to a professional. The main goal of the company is to provide a wide range of products to keep you outdoor, doing sport you love all the year round. At Nuckily, the in-house design and development team works with many global partners. Expert knowledge about different materials and manufacturing technology necessary for delivering the highest quality products makes the company stand out. The creation of stylish and durable apparel allows its users to forget about outfit and focus fully on their sport.
Nuckily MC-PL05 Mobile Phone And Accessories Saddle Bag Black