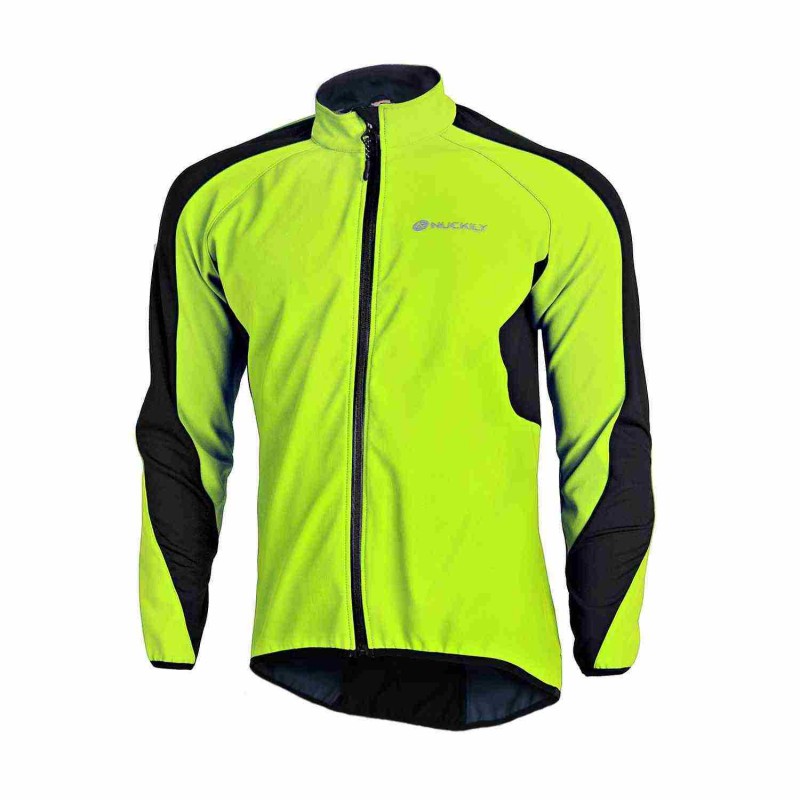 About Nuckily NJ604 Winter Cycling Jacket Green
Description
This Cycling Jacket is suitable for all levels cyclists, which includes road biking or mountain biker. Even if you're sweaty the Jersey's quick dry feature makes you feel more comfortable.
• Style: Full length zipper with an automatic lock slider, original innovative mesh-lined zippered neck design, 03 back pockets.
• Material: Highly breathable, quick- drying, high moisture transmission, lightweight and anti-uv stretch fabric Elastic Windproof Cuffs, Elastic Hem Gripper.
• Jersey wrist with elastic windproof cuffs internal elastic, elastic gripper on a bottom hem ensures not flapping in the wind when riding downhill.

• Keep And Warm
Waterproof polyester fabric with thermal fleece lining keep you warm and comfortable in winter. Stand collar design ensure that cold wind does not enter the body from the neckline, elastic cuffs and hem are designed to ensure that the jerseys fit your body perfectly providing a more comfortable cycling experience.
• REFLECTIVE LOGO&3 POCKETS
Very striking reflective logo on the back ensure your safety whether you are riding in the early morning or at night.3 POCKETS :3 rear pockets have enough space to put your gloves, water bottle, smart phone, food and other stuff, so you don't need to worry about hungry or thirst on the road.
• ZIPPEROur zipper smooth like butter, no need to worry about cracking or getting stuck
• FREE STRETCH Black high-elastic breathable fabric use on the back of the cycling jacket, ensures good breathability and moisture-wicking. The use of highly elastic fabric can also ensure that there is no sense of restraint during exercise and the body can stretch better.
• ELASTIC CUFFS & HEM The elastic cuffs and hem are designed to ensure that the jerseys fit your body perfectly, providing a more comfortable cycling experience.
About Nuckily Brand
Nuckily is a technical sports apparel brand, founded in Guangdong, China (The World Manufacture Centre) in 2012.Being passionate about the outdoor and sport activities. The cycling clothes collection is designed for all level riders from a novice to a professional. The main goal of the company is to provide a wide range of products to keep you outdoor, doing sport you love all the year round. At Nuckily, the in-house design and development team works with many global partners. Expert knowledge about different materials and manufacturing technology necessary for delivering the highest quality products makes the company stand out. The creation of stylish and durable apparel allows its users to forget about outfit and focus fully on their sport.
Nuckily NJ604 Winter Fleece Cycling Jacket Green