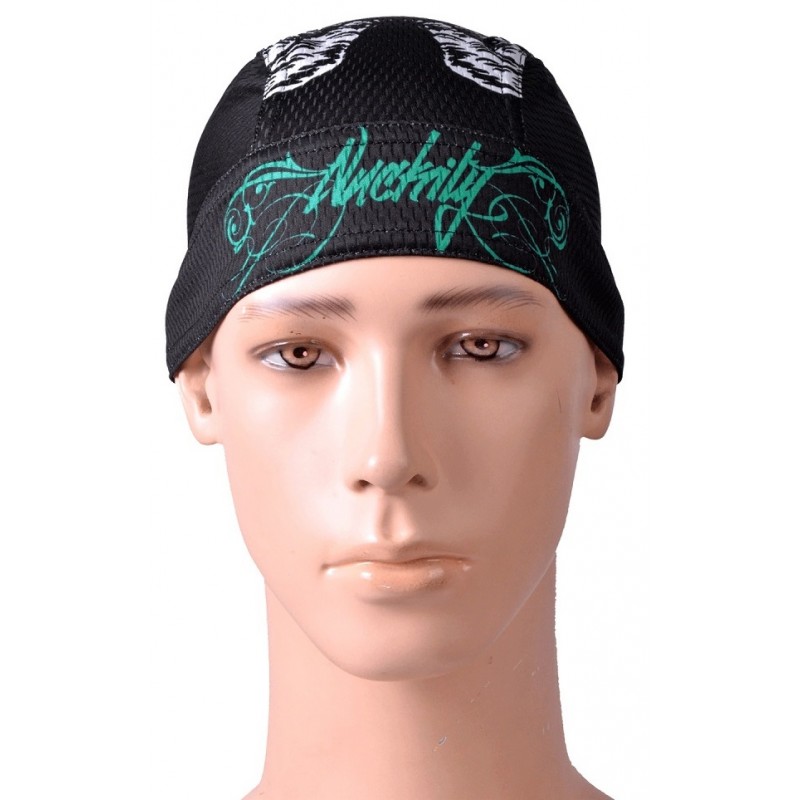 About Nuckily PJ14 Printed Pirate Headband Sweat Proof Bandana Green Black
Description
100% polyester durable, wicking fabric with coolmax function .
Wrap around design with tie at back for optimal fit with a cycling helmet.Sublimation print are available in various designs to match your cycle wear.Nuckily created a brilliant cycling bandana made with a wick away fabric for excellent wicking properties. This bandana has a gorgeous sublimation print with charming, vibrant colors. It is designed to fit under a helmet and keep your head warm by retaining heat with lightweight mesh.It can be used in mountain biking, motorbiking and for other purposes also.
About Nuckily Brand
Nuckily is a technical sports apparel brand, founded in Guangdong, China (The World Manufacture Centre) in 2012.Being passionate about the outdoor and sport activities. The cycling clothes collection is designed for all level riders from a novice to a professional. The main goal of the company is to provide a wide range of products to keep you outdoor, doing sport you love all the year round. At Nuckily, the in-house design and development team works with many global partners. Expert knowledge about different materials and manufacturing technology necessary for delivering the highest quality products makes the company stand out. The creation of stylish and durable apparel allows its users to forget about outfit and focus fully on their sport.
Nuckily PJ14 Printed Pirate Headband Sweat Proof Bandana Green Black