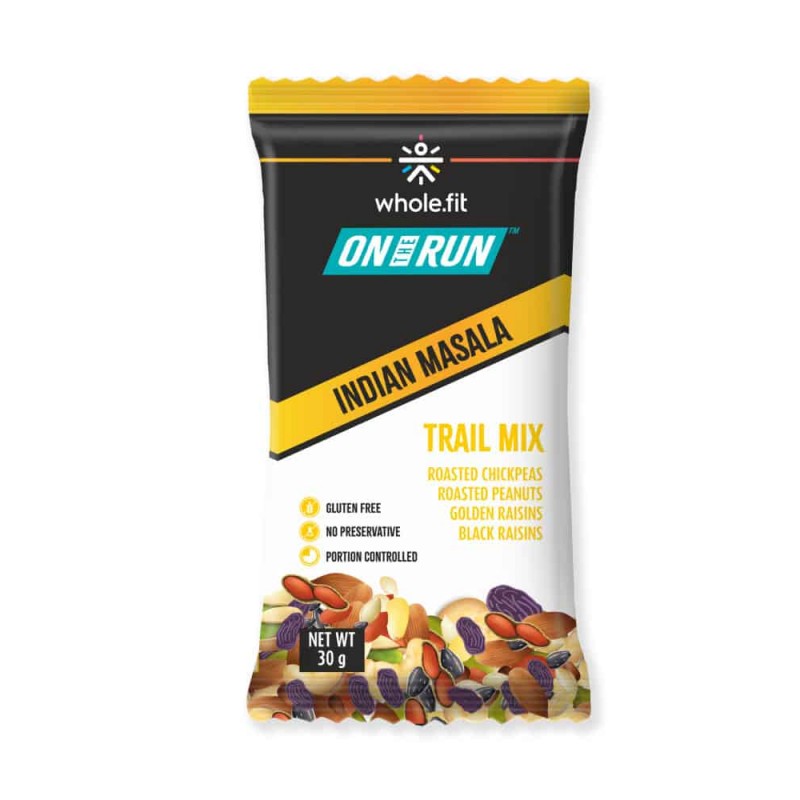 About On The Run Indian Masala Trail Mix (Pack of 6)
Trail mix that keeps us close to our roots.
We have combined everyday peanuts roasted to perfection with protein-rich chickpeas.
It is flavoured with aromatic cumin and turmeric.
A healthy snack is a right balance of protein and good carbs.
This Trail Mix gets its good carbs from golden raisins and black raisins.
So authentic that you will wonder if it was just whipped up in the kitchen.
Ingredients:
Roasted Peanuts, Roasted Chickpeas, Black Raisins, Indian Masala Seasoning
Gluten Free, No Preservatives, No Added Sugar, Portion-Controlled
About On The Run Brand
On The Run – Energy Bars are proudly made in India by Stayfit Enterprize Pvt. Ltd. Stayfit Enterprize is founded with a primary objective to create a healthy line of products, that will live up to the natural goodness of its ingredients. It's to encourage people to adopt healthier eating options for a sustained good life. At Stayfit Enterprize, the immensely trust in the goodness offered by nature and it is sincerely believe that is possible to create great tasting, healthy and nutritious product without giving in to the artificial flavors and colors.
On The Run Indian Masala Trail Mix (Pack of 6)