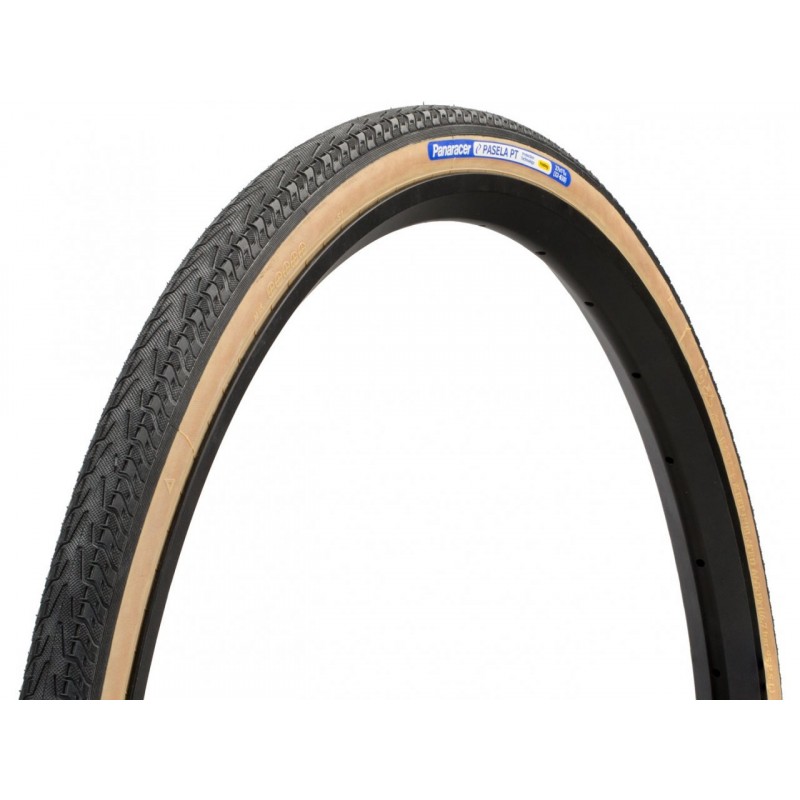 We are now shipping to all ALL ZONES across India. Further, NO DELIVERY is permitted in CONTAINMENT ZONES as of now.
About Panaracer Pasela Pro Tite 27x1-1/4 Foldable Black MTB Bike Tyre
Pasela is Panaracer's all around touring and urban commuting tire. The Pasela ProTite is available in a wide range of sizes. It incorporates the puncture technology, ProTite. ProTite is 24% strong than previous puncture materials and advanced technology for puncture protection.
Special 27 inch folding tire version with different widths available. Made in Japan. Ride it and trust it.
PROTITE BELT
ProTite Belt offers the same great puncture protection that ProTite Shield offers. The difference is that whereas ProTite Shield is bead to bead protection, ProTite Belt is placed under the tread.
400D LITE EXTRA CORD
400D Cord technology increases side-cut resistance of Panaracer tires while improving the rigidity during cornering. This casing reinforcement helps protect the tube from punctures without adding weight to the tire.
Specifications
Product code : PAPA-32630-BRN
Size : 27x1-1/4
ETRTO : 32-630
Bead : folding
Tread Color : Black
Sidewall color : Black
recommended inflation pressure(PSI) : max 95
About Panaracer
Formed in 1952, Panaracer began manufacturing rubber products for a variety of commercial and consumer applications. Since then, we began to exclusively manufacture bicycle tires so we could carefully focus on producing the finest tires available today.
Panaracer Pasela Pro Tite 27x1-1/4 Foldable Black MTB Bike Tyre