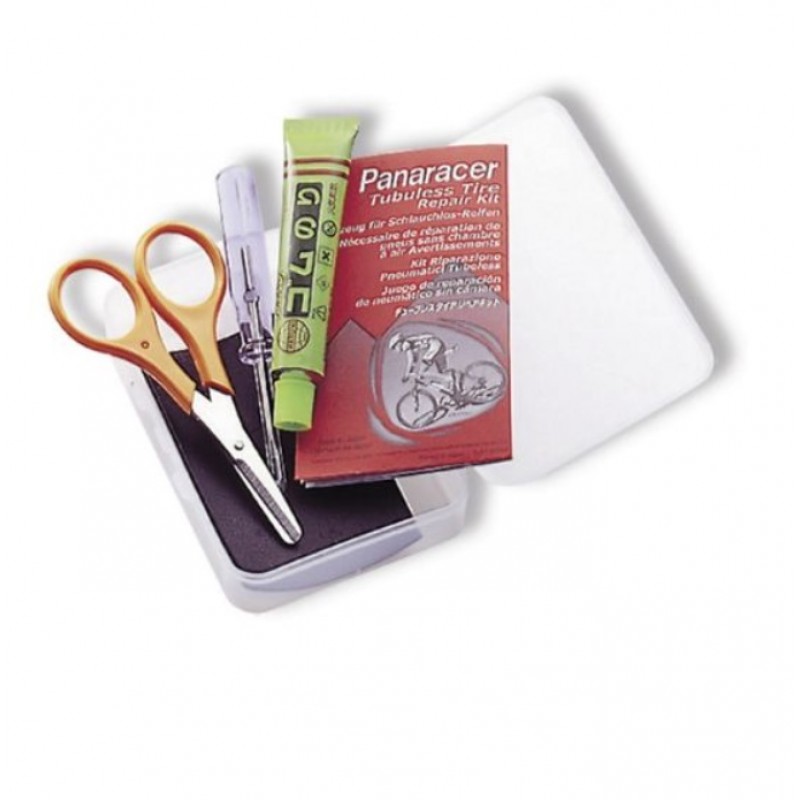 About Panaracer Tubeless Repair Kit
A tubeless repair kit developed specifically for repairing MTB tubeless tires. Everything included to patch tires on the trail or in your garage. Repair, inflate, and hit the trail. Don't leave home without one.
Product code - E-TUBELESS-KIT
Specifications - Cement 8cc in tube, Scissors, Rubber patch 75mm x 50mm
About Panaracer
Formed in 1952, Panaracer began manufacturing rubber products for a variety of commercial and consumer applications. Since then, we began to exclusively manufacture bicycle tires so we could carefully focus on producing the finest tires available today.
Panaracer Tubeless Repair Kit