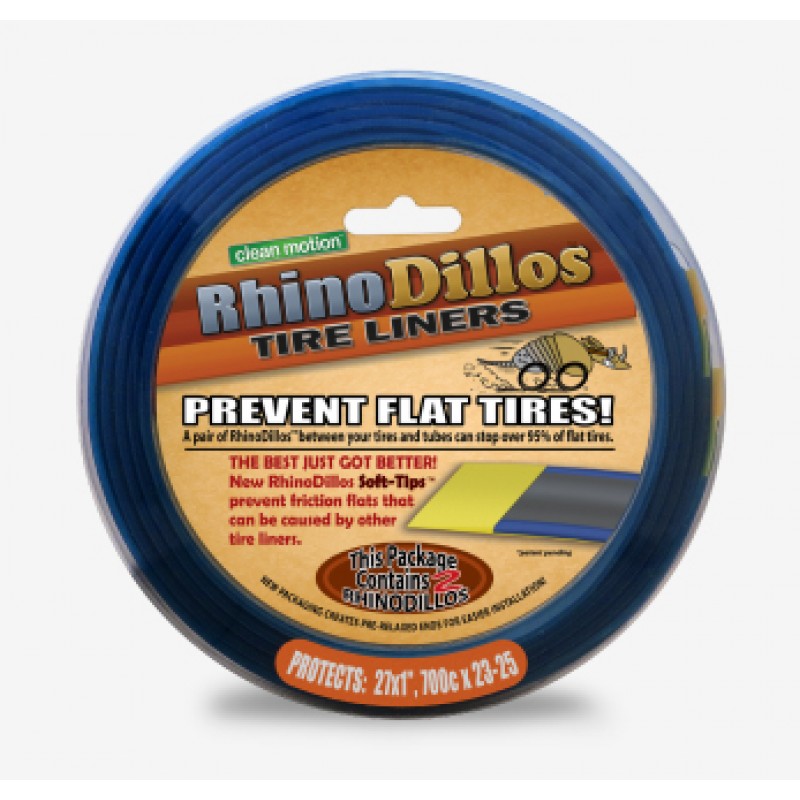 RhinoDillos Tire Liners 700cX23-25 for Road bike orange
Apart from the robust puncture-proof bike tire, tube, and a rim tape, still a bike feels like a defenseless mechanism against punctures when rode over city road shards, thorns and sharp rocks while off-roading.
Hopefully, there's another product using which you can save your day from a ruin. When placed between the tire and the tube, RhinoDillos tire liners adds impenetrable layer thus improving the tires from punctures.
With RhinoDillos tire liners once installed, you'd eventually feel some added(not much) weight in the tires, a small cost that you'd have to pay to ride flat-free.
Buy RhinoDillos Tire Liners 700cX23-25 for Road bike orange online in India at wizbiker.com. Free shipping.
Top Features
Indomitable puncture-protection wall guarding the bike tires against all kinds of debris on the road.
RhinoDillos come equipped with Soft Tips - Takes care of the friction flat that happens when the edge of a tire liner with the overlapping ends rubs against the tube on the inner circumference and actually causes a flat tire.
Pre-relaxed packaging – You'll never have to wrestle with the tire liner while installing. What's that? Tire liner usually rolls up hindering the process of installing it. Pre-relax packaging address that.
About RhinoDillos
Clean Motion has strived over the last 3 years to improve their product in a way that gives the riders what they want - a flat-free ride. They've made a tougher product, packaged it to make installing easier, invented our new Soft-Tips™ to prevent friction flats to make sure flat weary riders know there's another way.
RhinoDillos Tire Liners 700cX23-25 for Road bike orange