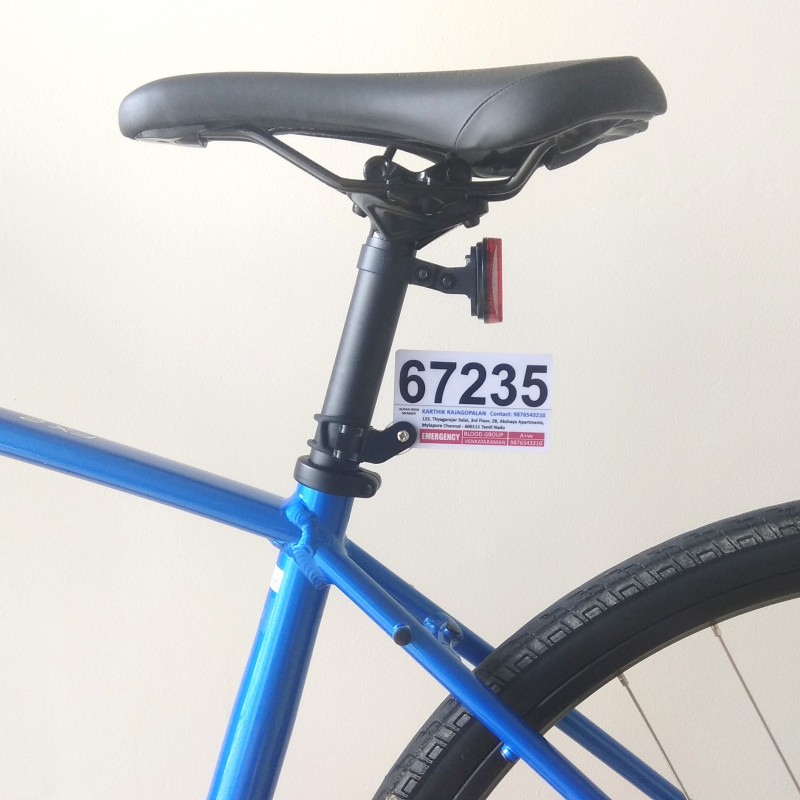 We are now shipping to all ALL ZONES across India. Further, NO DELIVERY is permitted in CONTAINMENT ZONES as of now.
About Audax India Bicycle Number Plate for BRM
The Bicycle Number Plates are designed to fulfill Audax India's Mandatory requirement to display AIR no. on front and rear of bicycle.
You need to order 2 No. plates to meet the Audax India Requirement to display Rider No. in front and rear of Bicycle, fixing one each in front and back of Bicycle.

The Complete Number plate set includes:
1. Holder
2. Silicone strap
3. Mounting nut & bolt
4. Printed Rider Card
Audax India Bicycle Number Plate for BRM