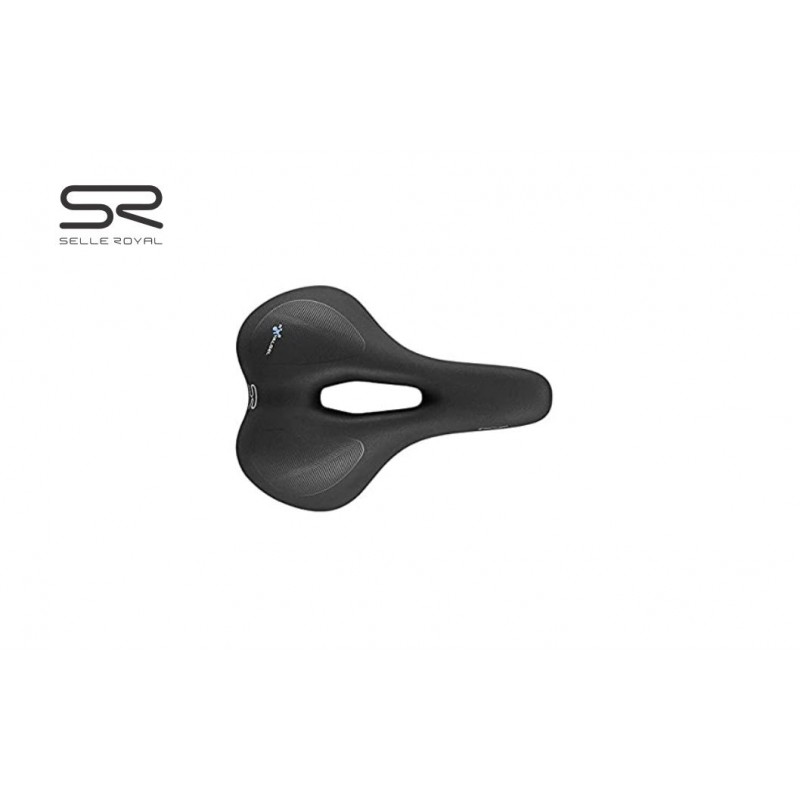 We are now shipping to all ALL ZONES across India. Further, NO DELIVERY is permitted in CONTAINMENT ZONES as of now.
About Selle Royal Moderate Cycle Saddle For Man (Middle Hole)
The Moderate Men's saddle features a central anatomic hole for pressure relief, shaping designed specifically for men's anatomy, and 3D Skingel to guarantee maximum comfort in the ischial and perineal areas.
To guard against impacts and abrasions, the Ellipse also features Double Cover, a double-layer material applied to the sides of the saddle to double resistance against impacts and abrasions.
Specification:
Designed for a 60 degree moderate riding posture
Anatomic saddle with a central opening designed for pressure relief
Royalgel features high absorption to reduce pressure peaks
Rear elastomers work both vertically and horizontally for non-deformable performance
Completely sealed and water resistant
Side guards protect from bumps and scratches for longevity
About Selle Royal Brand
Selle Royal has been a world-leading bicycle saddle brand for over 50 years. Its history is one of continuous innovation built on research, technology, and advanced design. Present in over 70 countries around the world today, with product lines designed for every type of riding, Selle Royal is the first choice for individual cyclists and major bicycle manufacturers alike.
Selle Royal Moderate Cycle Saddle For Man (Middle Hole)