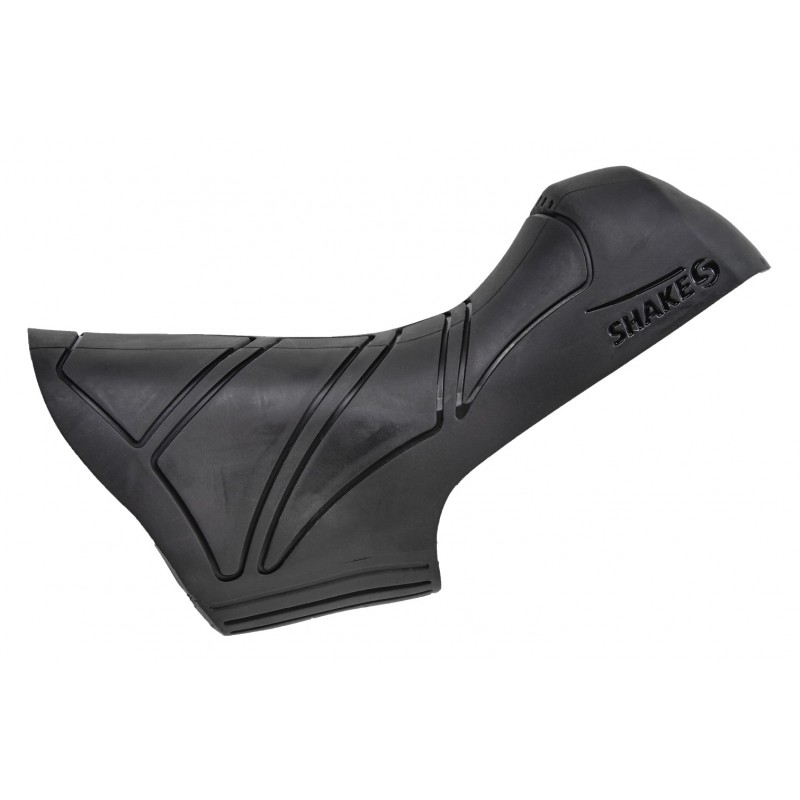 We are now shipping to all ALL ZONES across India. Further, NO DELIVERY is permitted in CONTAINMENT ZONES as of now.
About Shakes SH-8000/7000 Brake Lever Hood For Bikes Black
Product compatibility
Shimano Ultegra R8000 STI lever and 105 R7000 STI lever. Please contact us if you have any questions.
Material: High-density resin (PS-TPE)
Weight: Pair 43g Tolerance: ± 2g
Origin: made in japan
Product features
Hard and soft / 2 types with different hardness according to taste, hardness 50 degrees A soft type and a hard type with a hardness of 60 degrees are available.
Non-slip material / High-density resin (PS-TPE) is used, and a resin material with excellent water resistance that does not soak in water is used.
Block pattern processing /
Block patterns that can reduce the impact on the surface are arranged according to the point where the finger touches and the strength at the time of gripping . The surface is not processed with a grain pattern, and it features a gradation that connects multiple slid lines with curved lines.
Toning part: The outer part in front of the grip is applied, and all 8 colors are available.
* If the model does not match, it cannot be installed.
* Install the product from the rear of the STI lever (bracket side). Forcibly inserting it from the front may cause damage.
About SHAKES Brand
SHAKES was born from the world-class Japanese mold processing technology and injection molding technology. A bike parts manufacturer specializing in grips for road bikes and triathlon bikes. A new bracket hood developed from a rider's perspective, not just as an accessory, but based on science.Precise processing accuracy that exceeds human sensory error realizes high-dimensional product quality. Moreover, by finishing each one from molding to coloring by hand, we achieve a commitment to perfection that goes beyond mere industrial products.
Shakes SH-8000/7000 Brake Lever Hood For Bikes Black