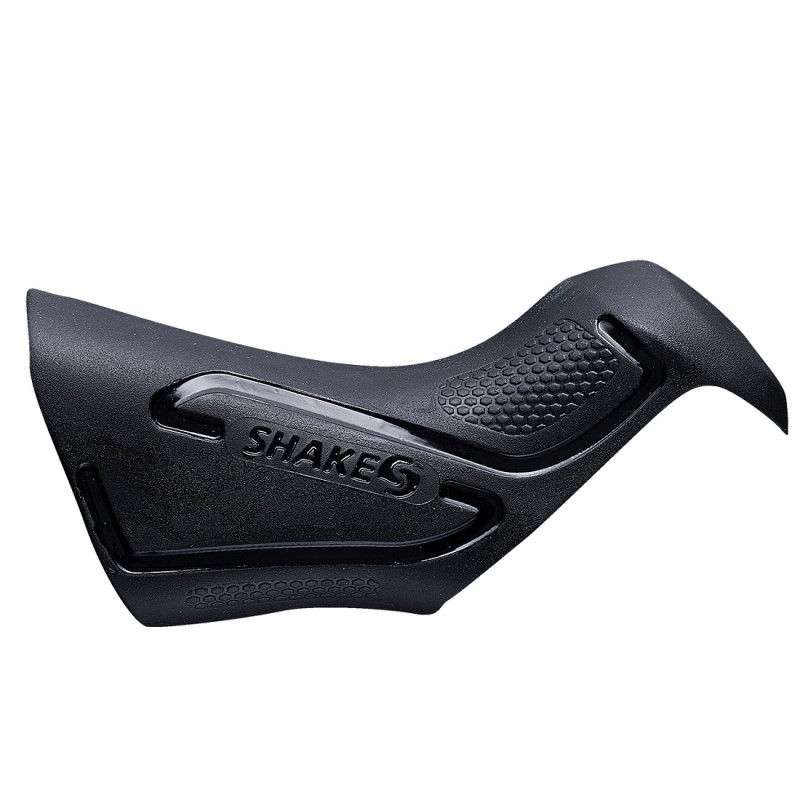 We are now shipping to all ALL ZONES across India. Further, NO DELIVERY is permitted in CONTAINMENT ZONES as of now.
About Shakes SH-9150/8050 Brake Lever Hood For Bikes Black
Model number: SH-9150 / 8050soft (soft type / hardness 50 degrees) SH-9150 / 8050hard (hard / hardness 60 degrees)
* Compared to the genuine product, the soft type is slightly harder and the hard type is harder.
Product compatibility : 9150 (Di2) STI lever and 8050 (Di2) STI lever.
Material: High-density resin (PS-TPE)
Weight: Pair 43g Tolerance: ± 2g
Origin: made in japan
Product features
Hard Two types with different hardness to suit your taste, soft type with excellent shock absorption, and hard type with excellent durability and gripping are available.
Non-slip material / High-density resin (PS-TPE) is used, and a resin material with excellent water resistance that does not soak in water is used.
Trace the parts where grip pressure is applied such as gradation processing / dancing from multiple riders. Uses a special water-repellent gradation that repels water.
Slid line / Nine hand-painted colors are available in the groove dug on the product side. Color coordination to match the bike color and bar tape.
* If the model does not match, it cannot be installed.
* Install the product from the rear of the STI lever (bracket side). Forcibly inserting it from the front may cause damage.
About SHAKES Brand
SHAKES was born from the world-class Japanese mold processing technology and injection molding technology. A bike parts manufacturer specializing in grips for road bikes and triathlon bikes. A new bracket hood developed from a rider's perspective, not just as an accessory, but based on science.Precise processing accuracy that exceeds human sensory error realizes high-dimensional product quality. Moreover, by finishing each one from molding to coloring by hand, we achieve a commitment to perfection that goes beyond mere industrial products.
Shakes SH-9150/8050 Brake Lever Hood For Bikes Black