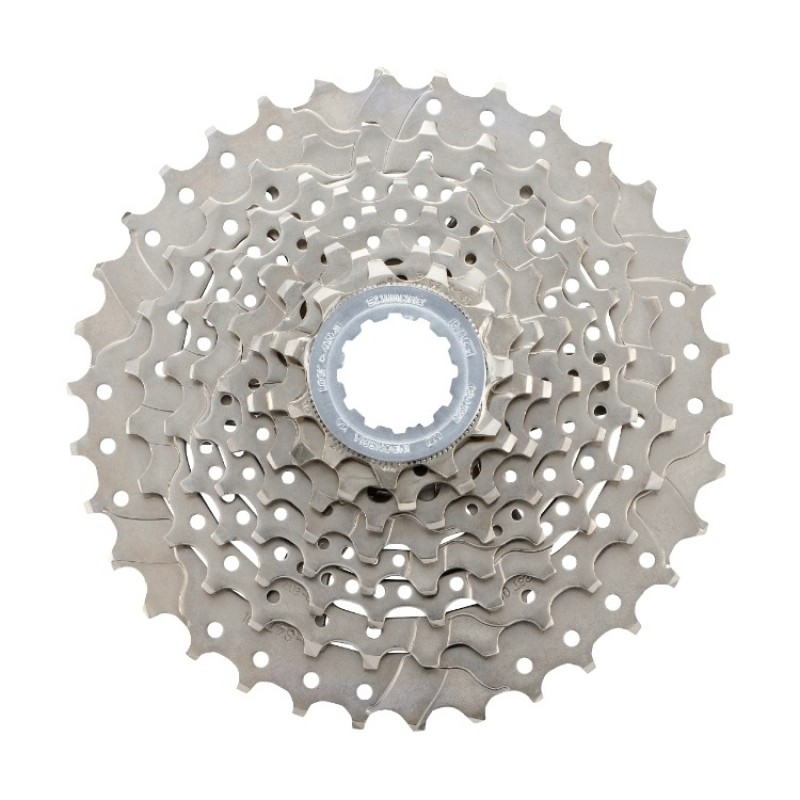 About Shimano CS-HG50-8 HG Road Cassette 8-Speed (ICSHG508225)
HG Cassette Sprocket (8-speed)
Features
Current gear combinations: 11-28T, 11-30T, 11-32T, 12-25T, 13-26T
New gear combination: 11-34T
Benefit
Multi-surface ridable gear ratio.
Technologies
HG Hyperglide
The distinctively designed HYPERGLIDE sprockets incorporate specially positioned shift ramps and tooth profiles for improved chain control during shifting. Fast and responsive indexed shifting is the result.
The HG cassette sprocket, which was developed for the MTB 10-speed system, underwent comprehensive optimization to achieve super-highly efficient shifting.
Specifications
MODEL NO : CS-HG50-8
SERIES : SHIMANO CLARIS R2000 Series
Combination name(Group name) : 11-28T (bf) 11-30T (an) 11-32T (aw) 11-34T (Ca) 12-23T (U) 12-25T (W) 13-26T (V)
Compatible chain : CN-HG71
Speeds : 8-speed
Type : HG
About Shimano
Shimano Iron Works, the predecessor of Shimano Inc., was established in 1921 by Shozaburo Shimano in Sakai city, Osaka Japan. The first production was the bicycle single freewheel, required the greatest technical skill to produce. In 1951, the company's name changed to Shimano Industrial Co.LTD.
Shimano CS-HG50-8 HG Road Cassette 8-Speed (ICSHG508225)