About Sigma Sport BC 5.16 Wired Bike Computer
Small but mighty
With the BC 5.16, you will find the five most important bicycle functions in one small device. Despite the compact size, the display of the BC 5.16 displays the five most important features large and clear. You can use the large button to switch between the information displays quickly and easily.

Displays functions using icons
A picture is worth a thousand words. The desired information can be displayed in the form of symbols or icons on the display screen.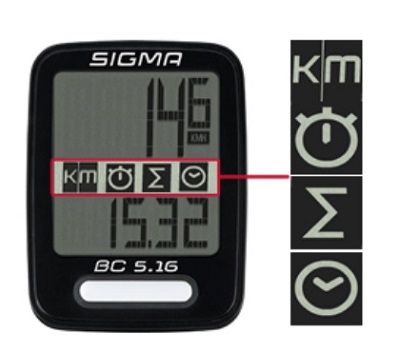 Smallest 5 functions
The smallest SIGMA SPORT Bike Computer is compact and reduced to the essentials. The BC 5.16 displays the five basic functions.
Actual Speed
Trip Distance
Total Distance
Ride Time
Clock (12/24h)
The operation is very simple with just one button.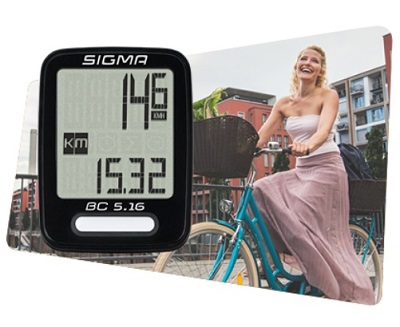 Predefined tire sizes
Setting the wheel size is extremely easy using the tire size. From 16 inches to 700C to 29 inches, the wheel size can be set easily using predefined tire sizes. Of course, it is also possible to manually enter the wheel size in millimetres.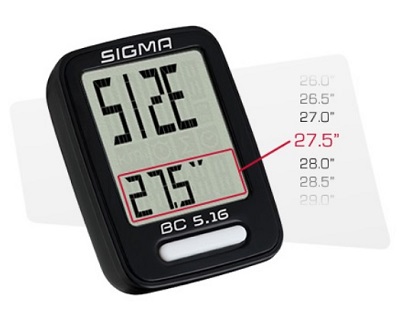 Adjustable scan mode
Autoscan On/Off - The scan mode can be used to automatically scroll through the functions. The mode can be enabled and disabled in the settings menu.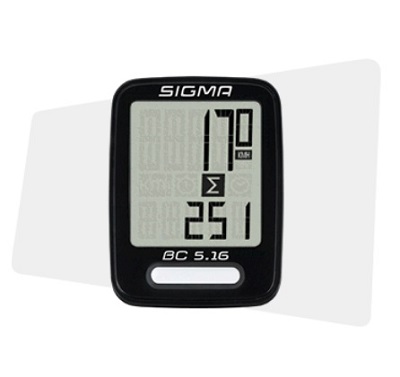 Ride time up to 100 h
With a ride time of up to 100 hours, you can record and save the trips of your complete cycling holiday.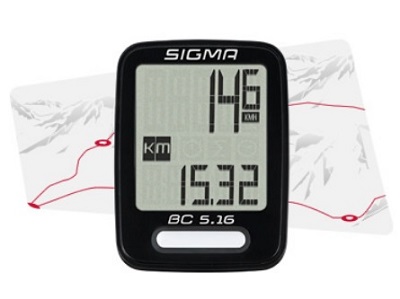 Maximum display, minimum size
The new sleek, vertically orientated TOPLINE 2016 computers will look great on your stem or handlebar. We've maximized the display size and slimmed down the computer housing to show the largest, easiest to read numbers and letters possible.
Icons
A picture is worth a thousand words. The desired information of the BC 5.16 can be displayed in the form of symbols or icons on the display screen.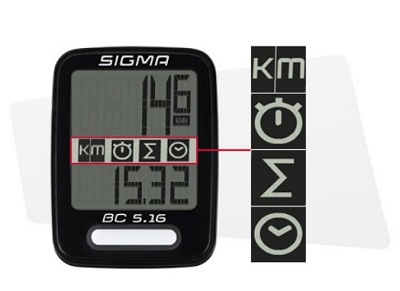 Tool-free mounting
The wire harness, with its sleek, slim design is both handlebar and stem compatible and fits any sized fork with either an o‐ring or cable ties.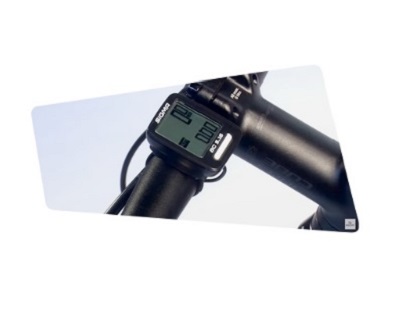 Data evaluation
All SIGMA TOPLINE 2016 computers are downloadable. An optional USB docking station lets you transfer information from your bicycle computer to your Mac/PC to keep track of your rides.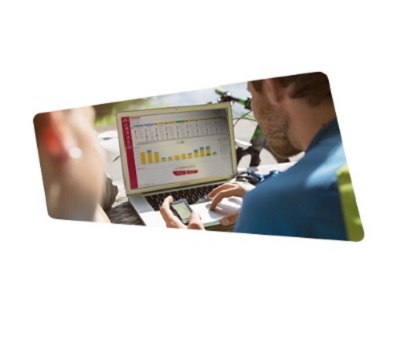 Watertight
The BC 5.16 is waterproof according to the international standard IPX 8. This means there is ""protection against permanent immersion"". Nothing stands in the way during the next ride in the rain.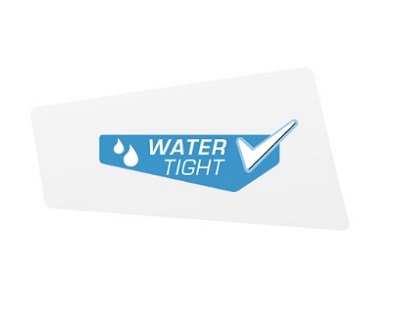 Bike functions
Day trip
Actual Speed
Total distance
Ride Time / Training time
Clock (12/24h)
Automatic start/stop
General
Data communication via TOPLINE 2016 docking station
Functions displayed with icons
Programmable based on tire selection
Tool-free mounting
Device Settings adjustable via DATA CENTER
Watertight in accordance with IPX8
About Sigma Sport
Sigma Sport is a German manufacturer of electronic sports equipment Founded in 1981. Over the last 25 years Sigma Sport has evolved from a pop-up shop run from a founder's bedroom, to an international retailer, with a flagship store that attracts visitors from around the world.
Sigma Sport BC 5.16 Wired Bike Computer