About
Sigma Sport Blaze Smart Rear Bike Light With Brake Light Function Red
BLAZE is SIGMA SPORT's first rear light with brake light function, day and night. Another safety bonus is the integrated brightness sensor, which activates the bike light automatically when light conditions are poor. The long burn time, great visibility range (500 meters), and low price make the BLAZE the all-rounder for any seat post.


BRAKE LIGHT FOR DAY AND NIGHT
The integrated acceleration sensor enables the three bright LEDs to signal braking for others on the road. If you use the brake light during the day, it need not be continuously lit. This is a practical feature, especially when riding in a group.

WELL-LIT AUTOMATICALLY
The brightness sensor detects the ambient light and automatically switches the rear light on and off as required. This saves battery and is ideal for such situations as passing through tunnels or riding on dark forest roads.

TWO LIGHT MODES WITH BRAKE LIGHT
You can select between the auto sensor light, which activates itself in the dark, and the continuous light, that you turn on manually by double-clicking. In both options, the acceleration sensor triggers the brake light.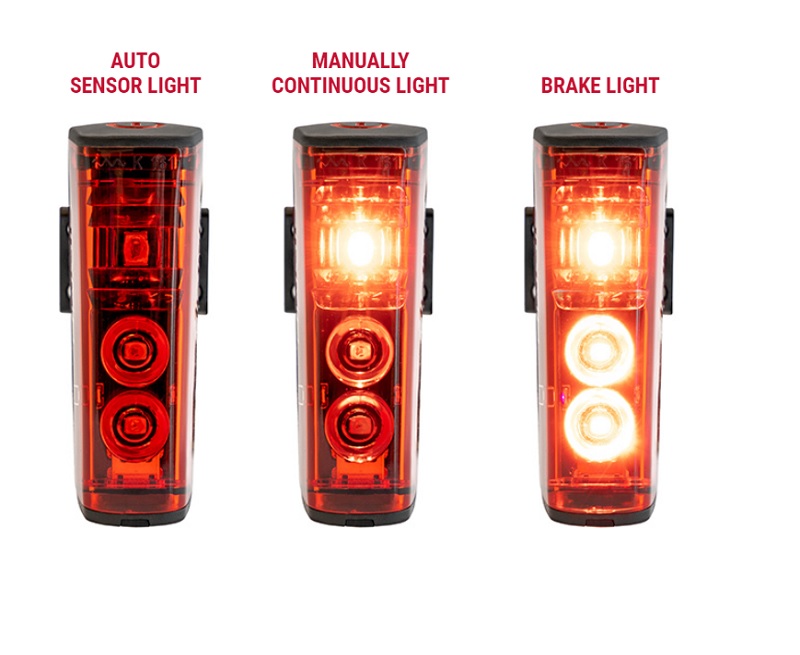 AUTO SENSOR LIGHT
With a simple click you turn on the auto sensor light of the BLAZE. You can recognize it by the yellow indicator light. The brightness sensor registers the ambient light and automatically switches the rear light on in the dark and off again in daylight.

CHARGE AND BATTERY INDICATOR



RECHARGEABLE
The BLAZE rear light has an integrated battery. It is charged via the micro USB socket, which can also be used with any PC. The supplied micro USB cable can be used to charge the rear light completely in three hours.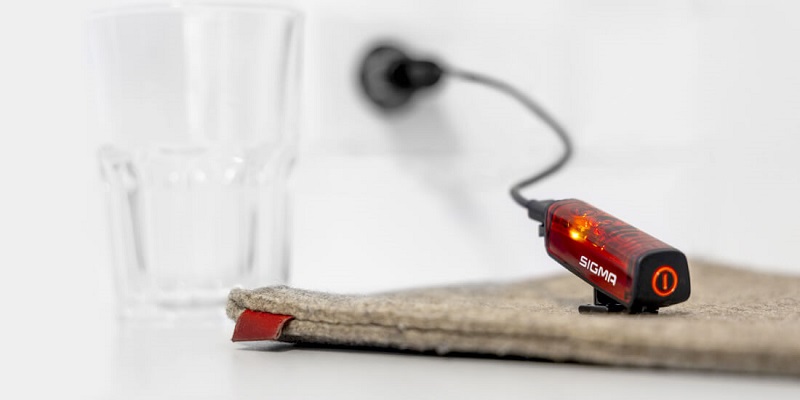 UNIVERSAL DESIGN
Whether your bike is athletic or urban, the brake light, with its low dead weight of 22 g, can be incorporated discreetly into your overall bike concept. The slim, vertical design ensures optimal lateral visibility.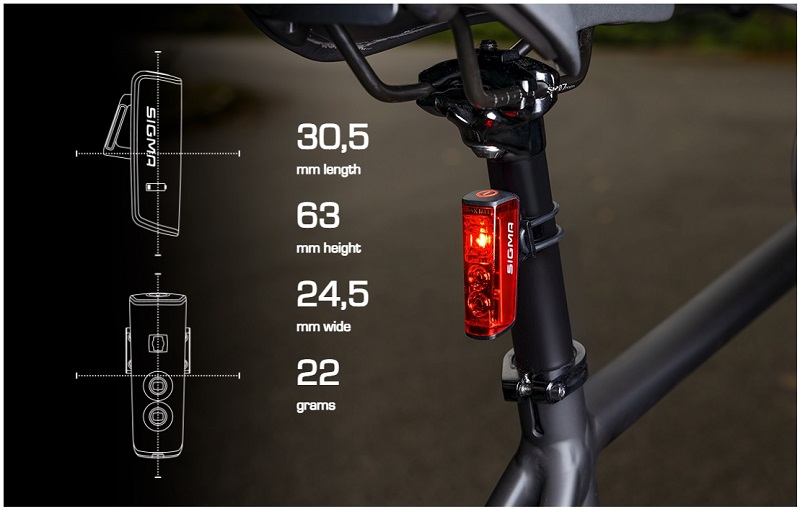 FLEXIBLE MOUNTING
The O rings included allow the BLAZE to be fixed to seat posts of diameters from 25-32 mm quickly and without tools. Another broad silicone strap is included to provide even more options.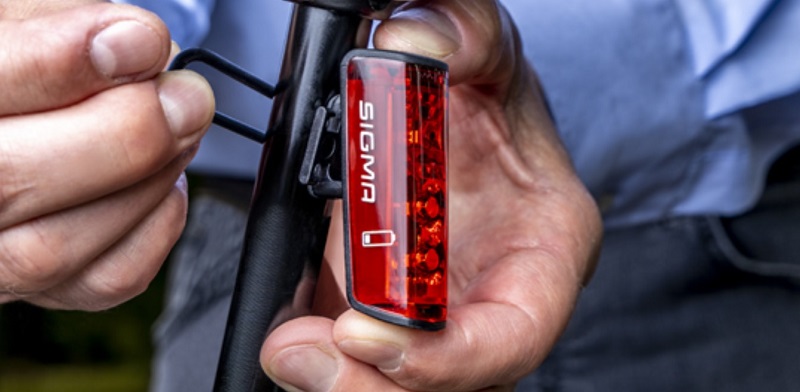 SPLASH-PROTECTED
The BLAZE rear light is protected against splash water according to the international IPX4 standard, making it suitable for inclement weather conditions.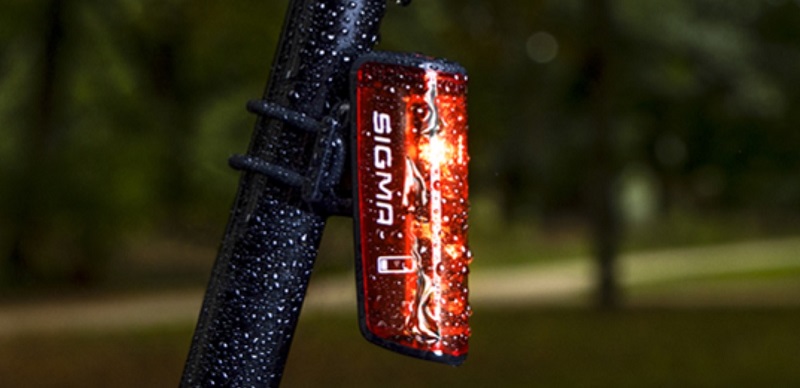 General functions
Two-stage battery indicator
Visibility range: 500 m
3 LED brake light function
Burn time: 7 h
Charge period: 3 h
Day and night mode
Integrated micro USB charge function
Brightness sensor
Side visibility improved
Tool-free mounting with O-ring bracket
Splash resistant in accordance with IPX4
Weight: 22 g
About Sigma Sport

Sigma Sport is a German manufacturer of electronic sports equipment Founded in 1981. Over the last 25 years Sigma Sport has evolved from a pop-up shop run from a founder's bedroom, to an international retailer, with a flagship store that attracts visitors from around the world.

Sigma Sport Blaze Smart Rear Bike Light With Brake Light Function Red