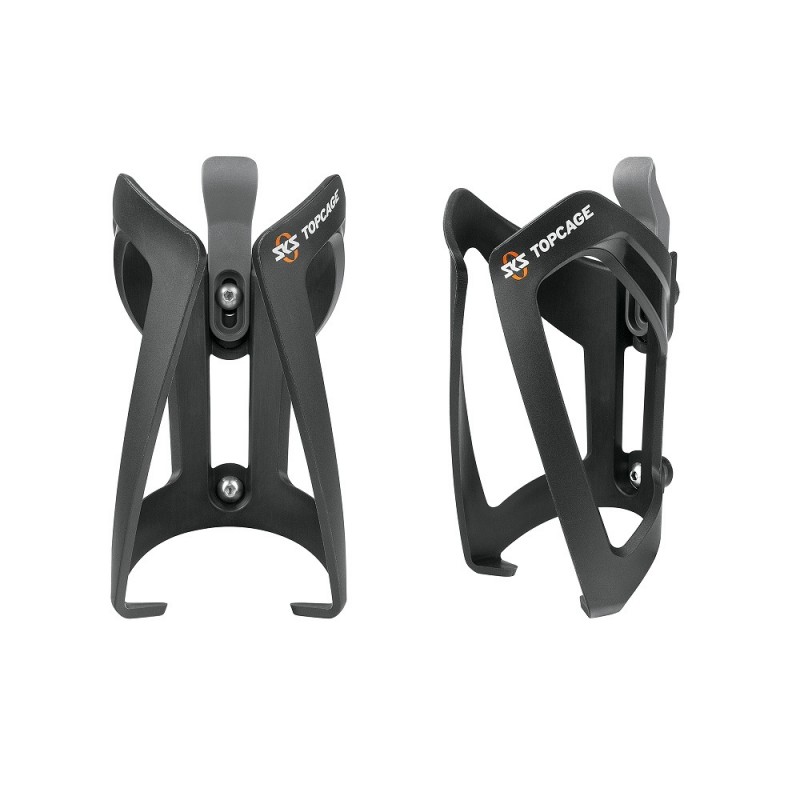 We are now shipping to all ALL ZONES across India. Further, NO DELIVERY is permitted in CONTAINMENT ZONES as of now.
About SKS Topcage Water Bottle Stand
SKS Topcage water bottle stand can accommodate all kinds of plastic drinking water bottles, it's this quality that makes it unique from other bike water bottle cages available in India online. It's made possible with the use of front bottle insertion technology and a bottle size adjustment nose.
It's obvious that a water bottle cage that fits all kinds of bike water bottles needs to be very sturdy and flexible at the same time. Made premium polyamide material strengthened by fiberglass particles, bikers need not worry about the quality of their material they're getting. Premium polyamide material can take a beating, pounding impact of liquid filled bottle insertion/removal fairly well.
Top Features
SKS Topcage fits all plastic drinking bottles
Extremely durable premium polyamide material(strengthened by fiberglass particles)
Specification
Art.No.: 10425

Material: plastic

Weight: 53 g

About Water Bottle Cage/Holder
It's hard to ride in harmony if the body isn't well hydrated. To carry your supply of hydration, water bottle cages and water bottle holders are of utmost importance of cyclists. Bikes available in India come equipped with traditional water bottle cages/holders or not at all. Investing in a good water bottle and water bottle cage holder allows for easy access to the hydration supply without taking your eyes and mind away from the ride.
About SKS
Driven by firm conviction and out of tradition, SKS Germany have been developing, designing, constructing and producing bicycle accessories since 1932 in their company based in Sundern, Germany. The slogan "Made in Germany" is not just an empty promise to them, but reflects their high standards in quality, function and design. A rider can experience this with every single one of their branded lines. SKS is best known for Chromoplastic and Bluemels full length fenders. Chromoplastics are the benchmark for top quality with Secu clip release systems, flexibility and elegance. High quality mini-pumps and frame pumps, precise air pumps, compact bicycle tools, chain guards, bottles, bottle holders and saddle bags have also been integrated into the SKS range of products to provide for even more comfort and safety while cycling. SKS. For carefree cycling.
SKS Topcage Water Bottle Stand