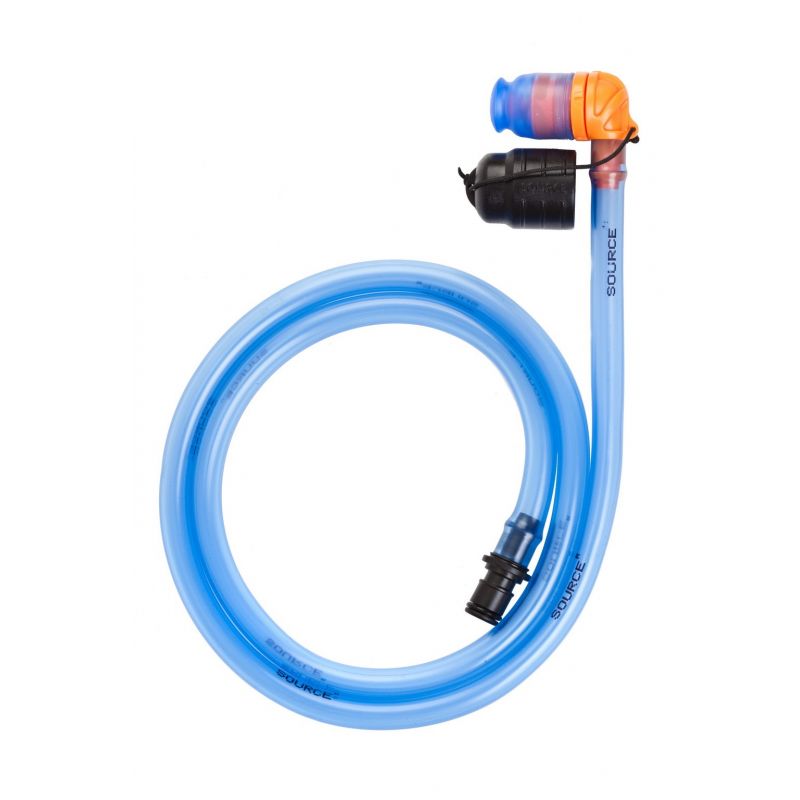 We are now shipping to all ALL ZONES across India. Further, NO DELIVERY is permitted in CONTAINMENT ZONES as of now.
About Helix™ Valve and Tube Kit
Source hydration back pack is a combination of many source hydration accessories. Broken or damaged parts can rob you of comfort and harmony for which Source hydration products are known for. If it's the Helix™ Valve and Tube, no need to pay for an entire hydration pack, but you may replace your tube and valve which are separately sold as accessories.
Specification
Helix™ Valve
Co-ex tube Male connector (compatible with SQC and QMT)
Dirt Shield™ – Valve cover
Helix tube kit is compatible with all SOURCE hydration systems.
About Hydration System
Hydration system is a must have biking accessories for longer rides or a sport which requires intensive efforts. A good hydration system is easier to maintain, easier to fill and empty, easier to carry without much hassle, carry ample amount of water(2 or 3L) and provide a hands-free convenient valve to drink from. Some hydration systems are pouched inside a bag which may or may not be reflective in nature(as you go up the price range), comes with pockets to carry spares and energy bars and money and other essential items. Hydration System allows outdoorsy to indulge in the game completely yet keeping his/her hydration needs fulfilled.
About SourceOutdoor
SOURCE is a ground breaker in Hydration Systems and Sandals technology and is well known for tactical gear, hiking sandals, hydration and travel accessories for over 20 years. SOURCE (Shoresh in Hebrew) was founded in 1989 by Yoki Gill and Daniel Benoziliyo and now employs more than 200 workers. It has always been a ground breaker in hydration and sandal technology and is well known in the Tactical Gear, hiking sandals, hydration and travel accessories categories worldwide for over 20 years, currently selling in more than 25 countries, including the United States, Canada, United Kingdom, France, Germany, Switzerland, Australia, South Africa and many more.
Source Helix™ Tube Kit