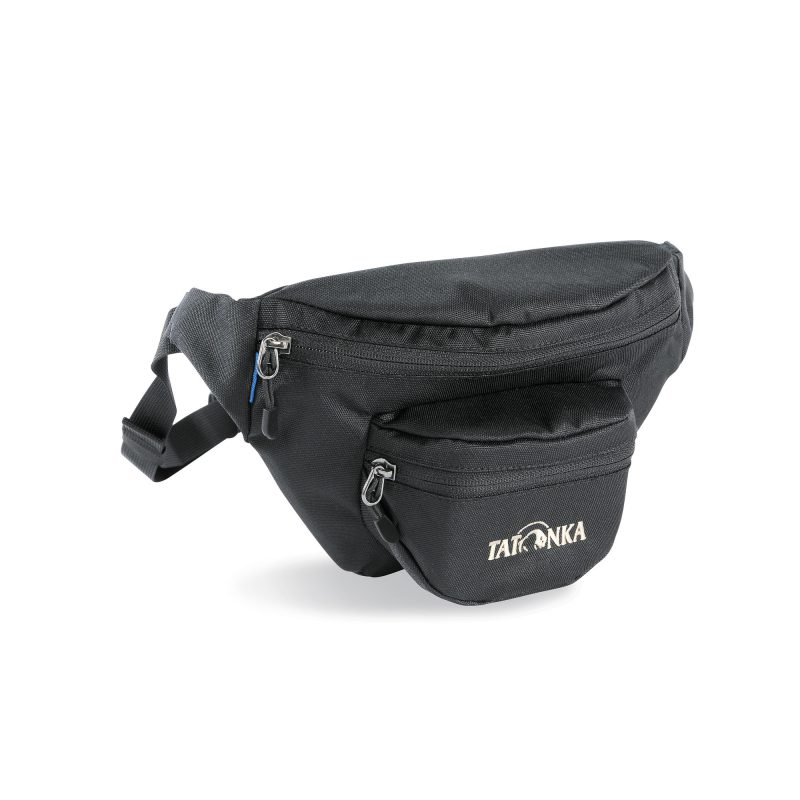 About Tatonka Samrt Hip Funny Bag S For Travel,Everyday Use And Leisure Black
Small and lightweight hip bag with two insert pockets. For traveling, leisure or sporting activities.
Smart hip bag Tatonka Funny Bag S for travel, everyday use and leisure
In the small and light Funny Bag S hip bag by Tatonka, you can stow away the most important belongings that you always have to have with you on the way. There are two zippered pockets for tidy storage.
The bag is securely fastened to the hip with an adjustable hip belt and a practical buckle. The position of the bag also makes it difficult for thieves to access it.
The Tatonka Funny Bag S is made of durable Textreme 6.6.
Features
Adjustable hip belt
Two zipped pockets
Specifications
Measurements : 32 x 16 x 6 cm
Weight : 110 g
Fabric 1 : Textreme 6.6
Fabric Details
TEXTREME 6.6 (100% Polyester)
The textured polyester material in 600 den threads is robust, colourfast and versatile. PU-coated to achieve a weatherproof finish.
About Tatonka Brands
TATONKA - Expedition Life A german outdoor brand for high quality outdoor equipment and your faithful companion on all your adventures.
Tatonka Samrt Hip Funny Bag S For Travel,Everyday Use And Leisure Black