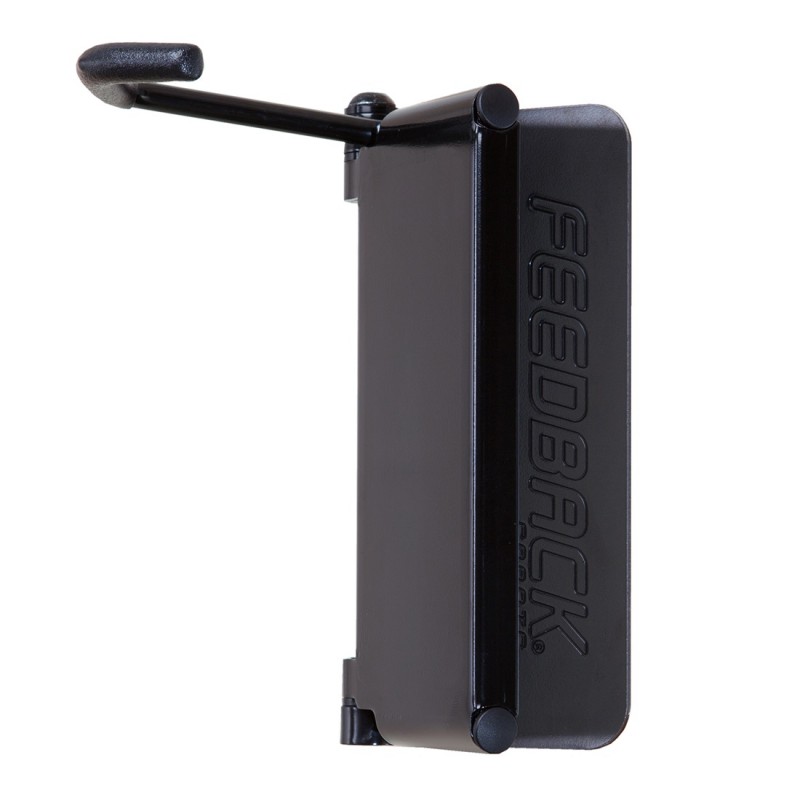 Feedback Sports Velo Hinge For Bike
If you're struggling for a bike storage space in an already cluttered apartment, Feedback Sports Velo Hinge is the innovatively designed bike hinge for you.
Adjust the wheel by the hinge and the wheel bumper and there you've your bike stored without utilizing the floor at all. To further optimize the storing space, you can swivel the bike to the left or right and prevent it from protruding too far out from the wall.
Velo Hinge is easy to mount/install on a wall, once installed, you've to hinge the bike in and swing it to the left or right to further cut down on storage space used. Now the floor is all yours to use it however you like.
When not in use, Velo Hinge is nothing short of a wall-art and you can fold the hook/hinge in as described in the video.
Buy Feedback Sports Velo Hinge to store bike online in India at wizbiker.com. Free shipping.
Top Features
Velo Hinge takes bare-minimum storage space, optimize storage space utilization.
Come equipped with wheel bumper to stabilize bike in place.
Accomodate most standard road, mountain and kids bikes
Specification
Powder coated steel
7.25″ X 3.5″ X 0.63″ (185mm X 90mm X 16mm)
Load Capacity: 50lbs
Assembled to pivot left (changeable)
About Storage Racks & Stands
Cycling storage is an issue when the space is limited. And that's when cycling storage stands and racks comes to the rescue. Cycling storage racks and stands offers effective storage utilization while keeping the bike safe and secure. At wizbiker.com, you'll find a range of floor stands, cycle stands, bike racks to help solve the storage problem.
About Feedback Sports
Based in Golden, Colorado, Feedback Sports was founded by avid cyclist/racer Doug Hudson in 2004 with his development of the Alpine Digital Scale to weigh bicycles. Early on, the scales were successfully distributed through another Colorado company named Ultimate Bike Support, which Feedback Sports acquired in 2008 to add bicycle work stands and storage stands to the Feedback product mix. Since then they've refined these proven, award winning designs and continue to develop new and innovative products. Their mission is to create products that they're proud of and believe in, while forging long-lasting relationships with their customers. Their passion for cycling led to an appreciation for high-performing, well-tuned machines and this flows into the products they make. Feedback Sports, as the name suggests, comes from an engineer's use of feedback loops and cycles to improve and stabilize systems.
Feedback Sports Velo Hinge For Bikes,black