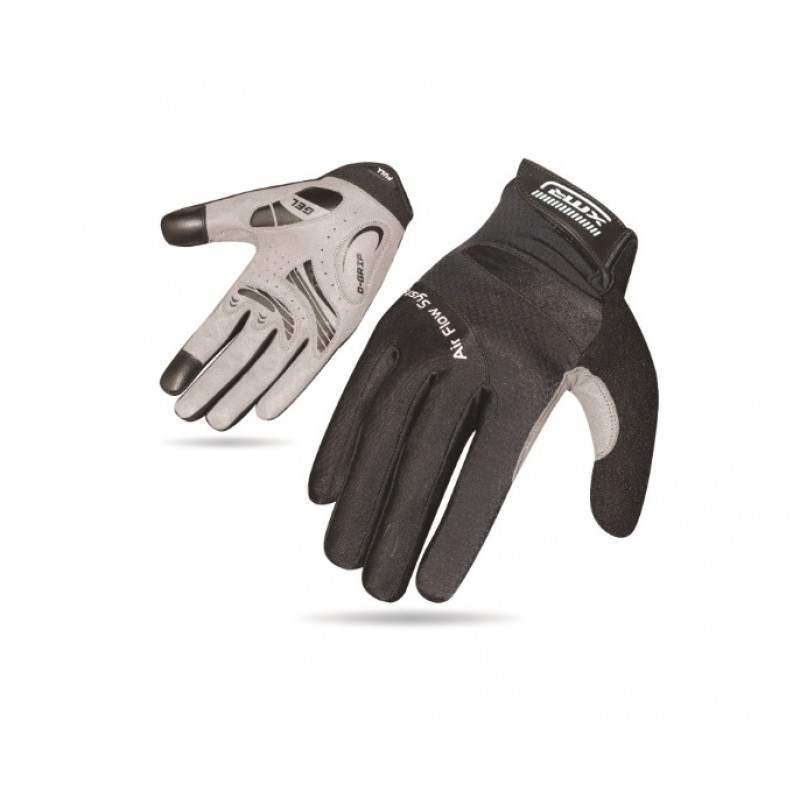 About XMR Race Series Gel Foam Half Finger Hand Gloves Black (AI-03-241)
The XMR Air Flow Gel Gloves - Black are Full Finger Gloves which have a Synthetic leather palm and a Lycra and Mesh back and both are perforated for better ventilation. These Cyling Gloves from XMR have a Closed Cell foam padding, a gel grip, reinforced thimb and index for grip which helps while gear shifting. These XMR Full Finger gloves also have a Terry thumb and a hook and loop closure system.
Features
Synthetic Leather Palm
Silicon Printing & Gel Grip
Lucra and Mesh on back
Reinforcement on thumb and finger
Terry Thumb
About XMR
XMR is the in-house accessories and apparel brand of Track and Trail, from India. Owned by T.I Cycles, the brand emphasises on high quality products at an affordable price point.
XMR Air Flow Gel Full Finger Hand Gloves Black (AI-03-915)