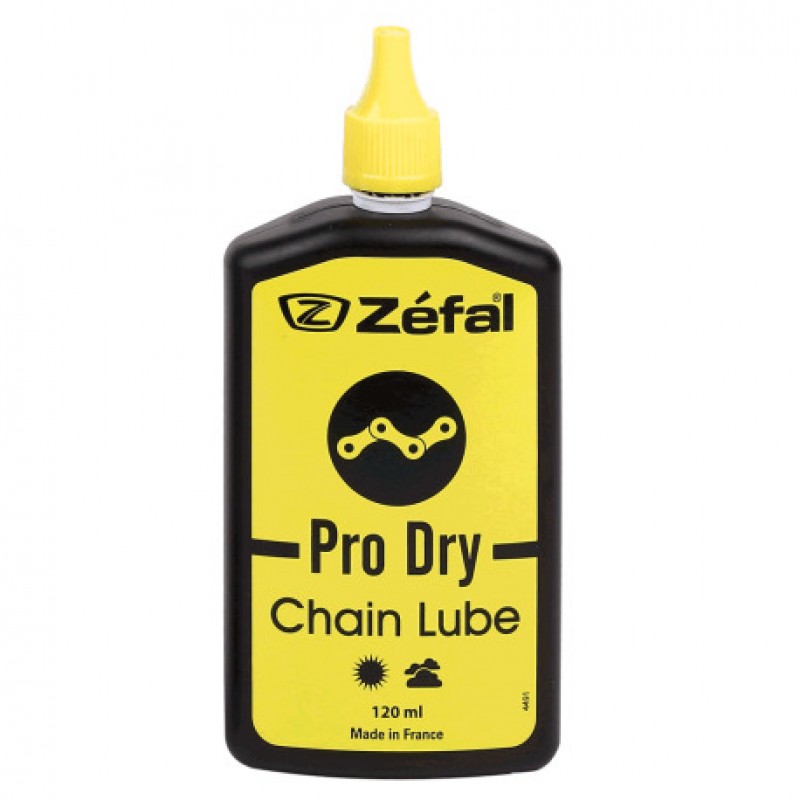 We are now shipping to all ALL ZONES across India. Further, NO DELIVERY is permitted in CONTAINMENT ZONES as of now.
About Zefal Pro Dry Lube Bottle 120Ml

Pro Dry Lube is a dry lubricant that guarantees excellent drivetrain lubrication and cleanliness. The chain stays clean, over time reducing friction and drivetrain noise. This dry lubricant is perfectly suited for cycling in dry or dusty conditions.
Features
IDEAL FOR DRY WEATHER-Dust and grime do not adhere to the chain.
CLEAN CHAIN-Dry lubricant that helps keep the drivetrain clean.
FRICTION REDUCTION-More fluid pedalling and a quieter drivetrain.
PROTECTIVE COATING-Excellent protection against wear, rust and oxidation.
Technical specs
Technical specs
Capacity: 120 ml / 4 oz
Composition: Compressible bottle with safety cap.
Weather conditions: All conditions
Performance: 4/5
Durability: 3/5
Cleanliness: 4.5/5

About Zefal
Founded in 1880,French cycling accessory manufacturer, Zéfal is a brand famous for its experience, more than 130 years, and its focus on innovation and high-quality products.
Our products are designed in France by passionate riders and developed to keep you riding. Most of our products are still made in our factory near Orléans, in France. Cycling accessories: pumps, bags, racks, bottles, bottle cages, mudguards, and bike care products.
Our mission is to find and develop the best solutions to keep on riding.
"
Zefal Pro Dry Lube Bottle 120Ml