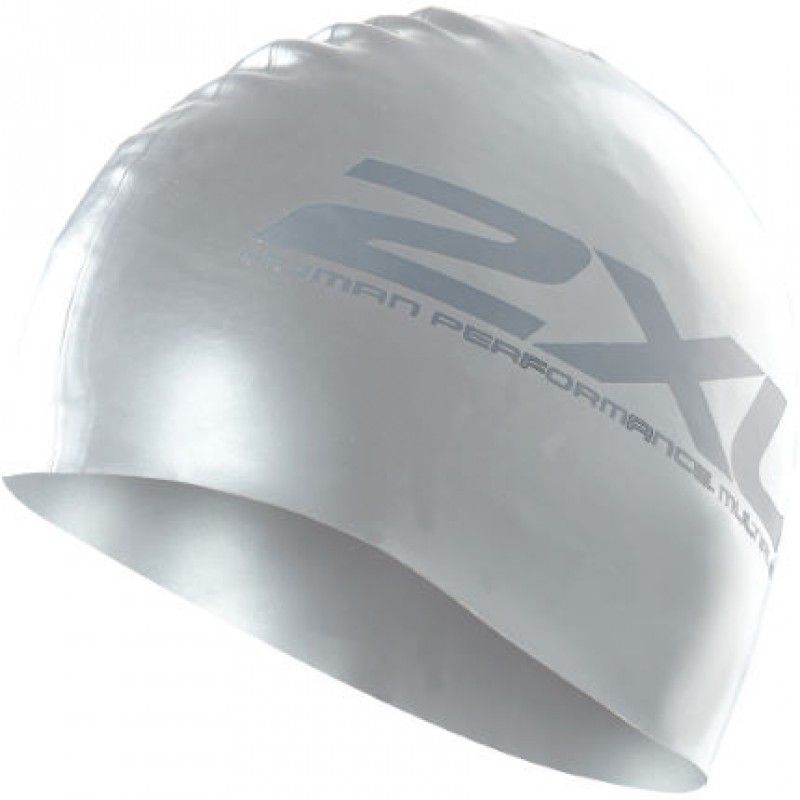 About 2XU Silicone Swimming Cap Silver
Made from surable silicone, this durable Swim Cap from 2XU is perfect for any and every dip into the water.
Description
With a one size fits all design, the 2XU Silicone Swim Cap does a great job of keeping your hair dry and free from the effects of chlorine, while its silicone fabric is ideal for athletes with a Latex intolerance.
Features
Lightweight
Keeps head and hair dry
Silicone for durability.
One size fits all.
100% Silicone.
What is silicone material?
Silicone, also known as polysiloxane, is a human-made material. It is a polymer comprised of siloxane that features a rubber-like consistency with molecules that have chains of alternating oxygen and silicon atoms. This unique polymer can be a key component used in: Resins.
About 2XU Brand
2XU (pronounced ""Two Times You"") was launched when former professional triathlete Jamie Hunt turned his passion for sport into an obsession with performance fabrics.Together with two business partners, Australian retail guru Clyde Davenport (founder and past owner of Davenport Industries) and marketing specialist Aidan Clarke, Hunt created 2XU in Melbourne, Australia in 2005.Starting out as a specialist run and triathlon brand, 2XU has grown to become the world's most technical sportswear company, driven by a relentless pursuit to multiply human performance engaged in the design, development and selling of sporting apparel including compression garments, triathlon, cycle, running, open water swimming and general fitness wear.
2XU Silicone Swimming Cap Silver