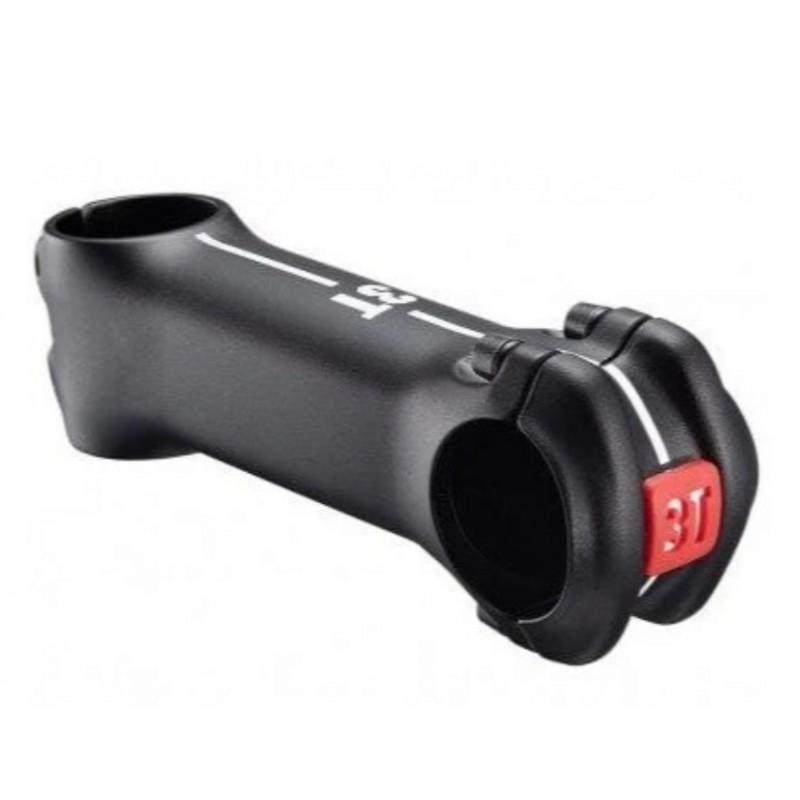 About 3T Apto Stealth Alloy Stem 130mm
The Apto Team Stealth Stem is manufactured from 6061 aluminium, which means it offers an excellent strength-to-weight ratio and weighs only 154g in its 110mm size. It benefits from 3T's long history of producing high-performance components with elegant Italian style and features a unique reverse bolt design. This helps the Apto to have a clean look and the wide spacing of its bolts improves the faceplate's connection with the handlebars.
Specifications
Material : AL 6061
Finish : Matte black
Steerer Diameter : 1 1/8"
Angle : ±6°
Clamp Diameter : 31.8mm
Bolts : Steel bolts (for faceplate) and Titanium bolt (for steerer clamp)
Stack : 40mm
Key Size : 4mm Allen key
Reverse bolt design
Compatible with integrated barfly mount (sold separately)
Weight : 154g (110mm)
About 3T Brand
3T is a global company with three regional customer service offices (Italy, Taiwan, California) and 20+ service centers. Founded in Turin in 1961 as Tecno Tubo Torino (Turin Tube Technology), 3T has always been renowned for the quality, simplicity, and beauty of its products. 3T has a track record of being 'first': first to introduce many modern alloys to cycling, first to produce a dedicated aerobar, first to win the ID design award, first to introduce dedicated gravel wheels and first to introduce an aero gravel frame.
3T Apto Stealth Alloy Stem 130mm