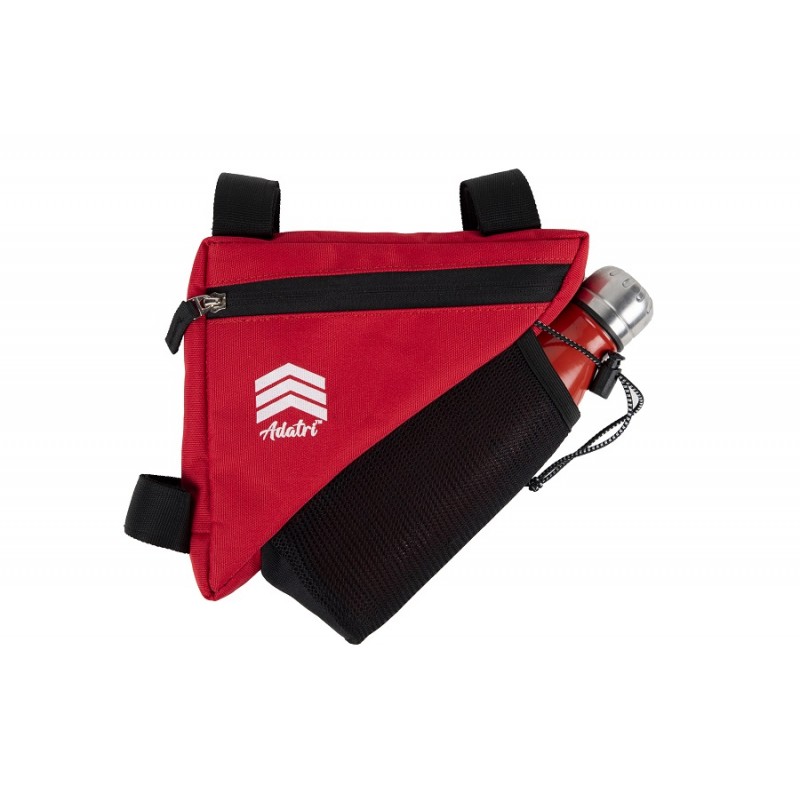 About Adatri Bicycle Frame Bag With Bottle Holder Red (AVBA-009)
Features :
Water Resistant
Good Space
Cushioning
High Visibility
Extra Holding Capacity
Bottle Holder
3 Months Warranty
Made in India
Specifications :
Colour : Red
Material : Polyester
Item Dimensions LxWxH : 25 x 10 x 10 cm
Weight: 115 g
Mounting Type : Handlebar Mount
Generic Name : Cycle Frame Bag
About Adatri Brand
Adatri is an initiative of Adatri Ventures LLP, Greater Noida, Delhi NCR.
We are India's Emerging Bicycle Accessories Brand. We are in manufacturing and distribution of bicycle accessories.
Be it Bicycle Front Frame Bag with Mobile Pouch, Bicycle Front Frame Bag with Mobile Pouch (Double Side), Bicycle Handle Bar Bag with Mobile Pouch, Tool/Tube Bag, Tool/Tube Bag with Bottle Holder, Saddle Bag, Saddle Bag with Bottle Holder, Bicycle Cover, Gel Seat Cover, Backpack for Rider, Arm Band Mobile Holder for Rider, Reflective Vest for Rider.
Adatri has one mission – to manufacture versatile, multi-functional, lightweight, weather-resilient products for you.
Adatri Bicycle Frame Bag With Bottle Holder Red (AVBA-009)