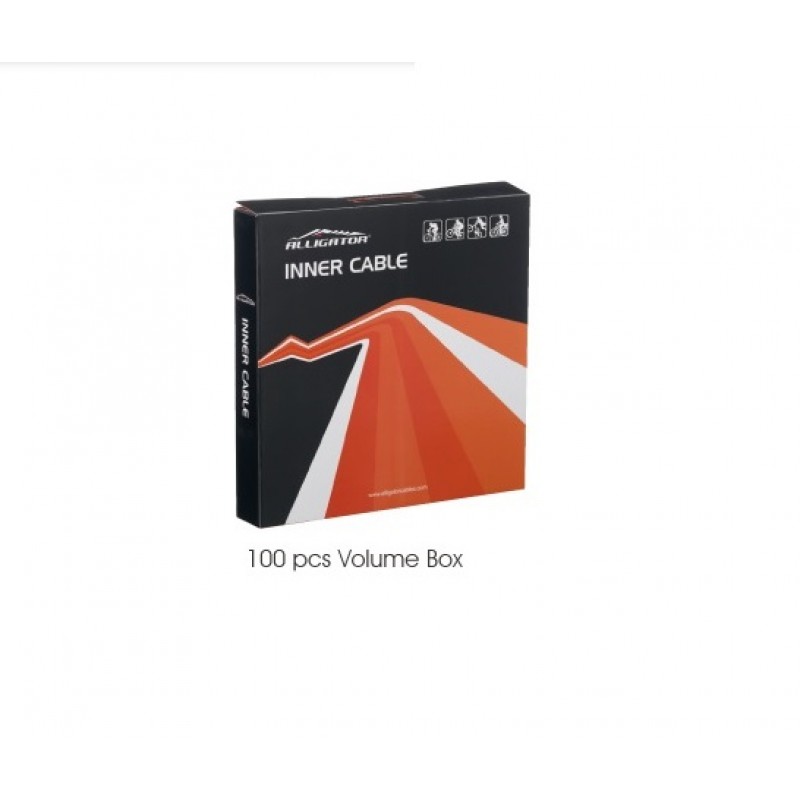 About Alligator Bicycle Brake Inner Cable Galvanized MTB Vol Box (100Pcs)
Features :
Superior Shine - ALLIGATOR special high-tech treatment, non-coated ultra smooth surface. Durable, 3 times longer life than 19-strand inner cables. Eco-friendly and non-toxic.
P.T.F.E. Coated - After P.T.F.E. procedure, the slick structure wire become thermo bonded to drastically improve brake & shift performance in all-weather condition. It also reduces friction well. *Special colors- White, Green, Red, Pink.
Slick - After slick procedure, basic structure wire become solid and its surface become smopther.
Specifications :
MATERIAL : 19-strand Galvanized steel
COMPATIBILITY : MTB
DIAMETER : 1.6mm
LENGTH : 1700 mm
QTY : 100 Pcs/ Box
About Alligator Brand
Alligator cables are one of the world's premier manufacturers and designers of bicycle cables. They started in Taiwan in 1976 and continue to be dedicated in improving both the performance and enjoyment of riding for cyclists.
Alligator Bicycle Brake Inner Cable Galvanized MTB Vol Box (100Pcs)