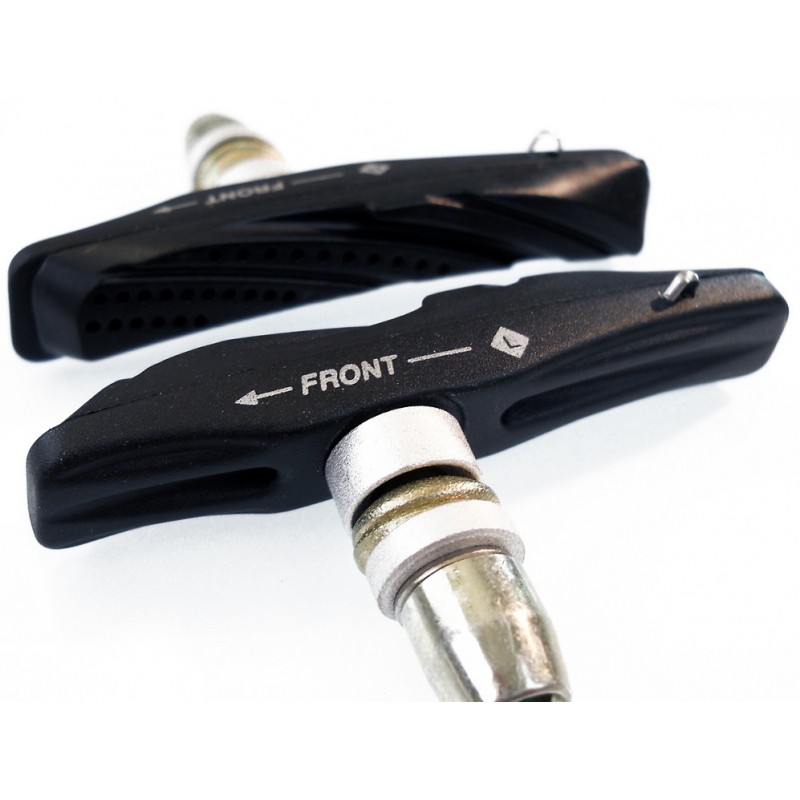 Alligator Mountain Bike Brake Shoes, VB-691-DIY
Threaded type holder. Cartridge type brake block.
All-weather available.
Suitable for V-Brake, Alloy rims.
Specification
Item No:- VB-691-DIY
Description: New Groove Design MTB Performance
Compatibility: 72 mm
Weight: 54 g
Color: Black/ Silver
About Alligator
Alligator cables are one of the world's premier manufacturers and designers of bicycle cables. They started in Taiwan in 1976 and continue to be dedicated in improving both the performance and enjoyment of riding for cyclists.
Alligator Mountain Bike Brake Shoes, VB-691-DIY