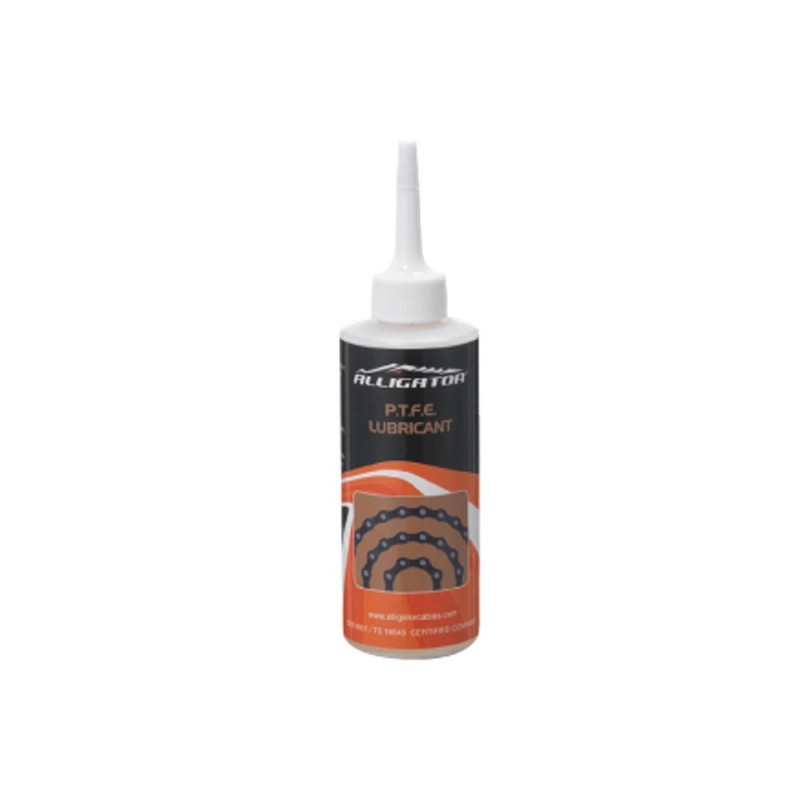 We are now shipping to all ALL ZONES across India. Further, NO DELIVERY is permitted in CONTAINMENT ZONES as of now.
Alligator P T F E Bike Lubricant 120ml, HK-LLU03
Reduce friction, prolongs chain life.
P.T.F.E. is formulated to work and last under severe riding condition. P.T.F.E. spray provides excellent lubrication and a shield that reduces friction and prolongs chain life.
Item No: HK-LLU03
Description: Use on Chains, Gears, Derailleur
Quantity: 120ml
Alligator P T F E Bike Lubricant 120ml, HK-LLU03