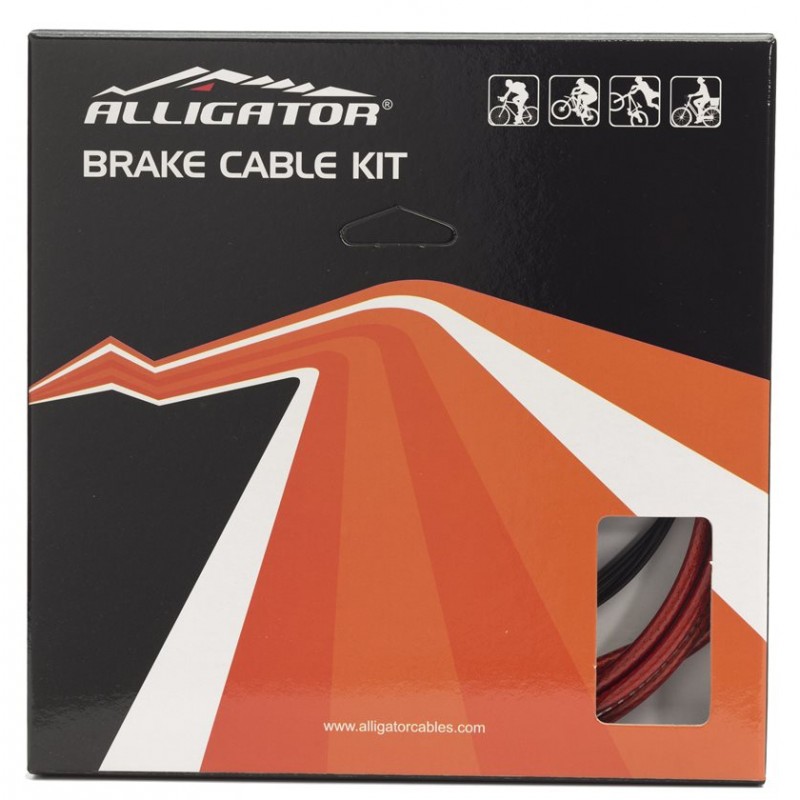 Alligator Reliable 2P Bicycle Brake Cable Kit Black, LY-ERKB
Coiled housing.
Non-toxic polyvinyl outer jacket ensures longevity.
BRAKE – MTB, SHIMANO/ SRAM
Specification
HOUSING
5mm 2P
Length: 2300 mm
INNER WIRE
Slick Galvanized
Front :1.5 mm X 1000 mm
Rear : 1.5 mm X 2000 mm
About Alligator
Alligator cables are one of the world's premier manufacturers and designers of bicycle cables. They started in Taiwan in 1976 and continue to be dedicated in improving both the performance and enjoyment of riding for cyclists.
Alligator Reliable 2P Bicycle Brake Cable Kit Black, LY-ERKB