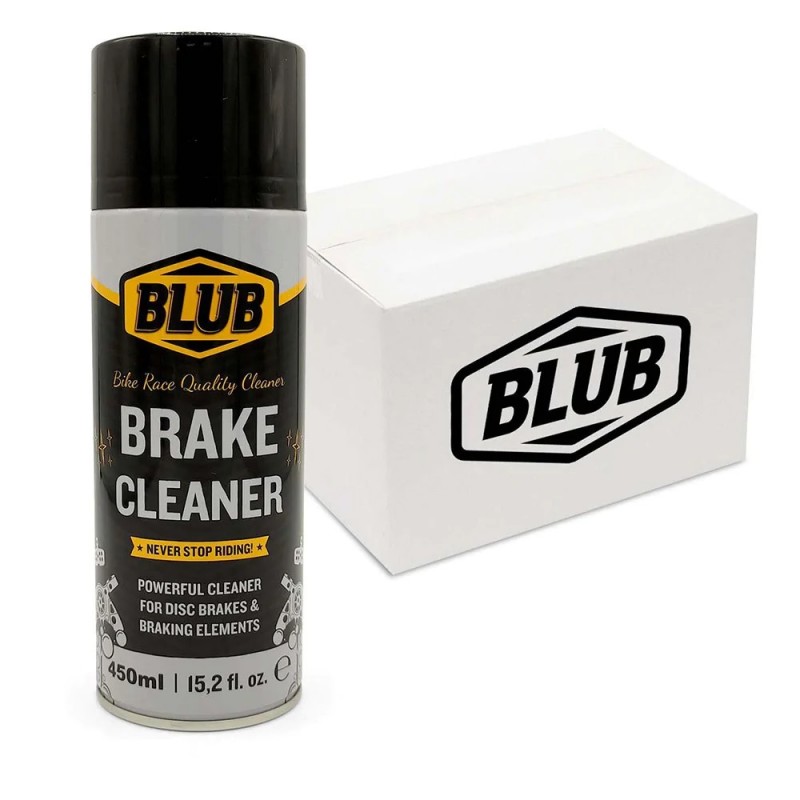 About Blub Brake Cleaner
Description
Blub Brake Cleaner is a powerful cleaner for disc brakes and braking elements. It easily removes oil, grease, dirt, and grime, effectively and without leaving residues.
Features
It eliminates noise and significantly improves braking power, prolonging the life of all components.
Recommended for callipers, pistons, pads, or discs.
Dries quickly and leaves no residue.
Safe on other surfaces such as: plastic, rubber, carbon fibre, painted surfaces or anodised metals.
Specification
Carbon Safe : No
Bio Degradable : Yes
Quantity : 450 ml
About Blub Brand
BLUB is a brand that offers a set of lubricants and sealants that allow you to pedal and keep your bike in perfect condition.Bicycle lovers. Professionals and enthusiasts of this sector. Enjoying each ride as if it were the last. We hate to rest.
Blub Brake Cleaner 450 ML